Research Verified Eye Health
Trial Pack

$ each

Regular Price:

$

Save:

%

(-

$

)

Today`s Price:

$
Most Popular

$ each

Regular Price:

$

Save:

%

(-

$

)

Today`s Price:

$
Best Value

$ each

Regular Price:

$

Save:

%

(-

$

)

Today`s Price:

$
If you're tired of wasting your time and money on products that just don't work, then you've come to the right place!
+
There are literally hundreds of eye health supplements online, all claiming to have the best product. But how do you know who to trust? And more importantly, how do you know which product is actually going to work for you? With all the products out there, you want to make sure you get the highest quality product available, period.
Research Verified® was created to help you find the best possible product on the market, based on extensive research. Our team at Research Verified® concentrates on the clinical data and actual science to make sure you get the most effective eye health product on the market, hands down.
An effective eye health supplement is determined by the quality of the ingredients contained within it. A quality product should contain clinically-proven ingredients such as Chromium Picolinate, Lutein, Zeaxanthin, B Vitamins and Taurine, which are known to nourish and protect the eyes, improve blood supply, relieve pressure, and help prevent the development of age-related eye diseases (AREDs) including age-related macular degeneration (AMD).
We will guide you through our process of what to look for and what to stay away from. At the end of this page you will have a firm understanding of which eye supplement is going to help you and why.
Most Eye Health Supplements Simply Do Not Work
+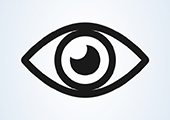 Countless companies and marketers are jumping on the herbal supplement craze to create their own version of an eye health supplement that "really works". Most of them disregard the research and put together an inferior product to try to cash in on this new craze. Most of these products don't work and can even be dangerous, especially when dealing with supplements.
Unfortunately, you can't always trust what it says on the label. Most eye health supplements do not contain what's actually on the label. As was recently stated in the media, "Sometimes 9 out of 10 samples in the lab have been adulterated". (Which is why third-party testing is important, yet most companies don't do it).
We at Research Verified® tried to make your decision simple. How? Well, we did all the research for you. Let us show you what we discovered below...
How Do You Find An Eye Health Supplement That Will Actually Work?
+
We understand that your end goal is to improve your eye health by warding off any age-related eye diseases and keeping your eyes in the best condition for you to always enjoy the benefits of full, clear vision. Plain and simple. And you want the best eye health product to help you do that.
You don't want to waste your time or money on something that won't work. So how do you find an eye health supplement that will actually give you real results?
Stick To These 3 Guidelines: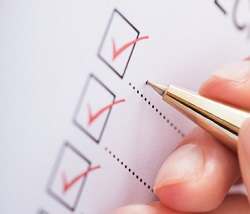 Make sure it not only conforms to the specific recommendations for a high quality eye health product, but that it also has the same properties and quantities that were proven effective in clinical studies.
Make sure it meets all of Research Verified's criteria for effectiveness, safety and security. Our team put together a list of requirements to ensure that you get the highest quality product.
Make sure it has a rock solid 365-day money-back guarantee which shows how much confidence the manufacturers have in their own product.
1

It Must Conform To The Specific Criteria & The Clinical Studies

Here's what to watch out for when buying an eye health supplement. We'll start with the most important criteria of what to look for.
Here Are The Doctor's Criteria:
It must provide a combination of at least 10-20mg Lutein and 2mg Zeaxanthin, the dosages proven by clinical studies to absorb blue light and counter eye strain.
It must contain Astaxanthin and Selenium for their powerful antioxidant properties to support the eyes.
It must contain Chromium Picolinate to help

regulate intraocular pressure and help the eyes to focus.

It must contain Taurine to protect against age-related macular degeneration (AMD).
It must contain a relevant blend of Vitamins, Minerals and Plant Extracts to improve visual performance, maintain eye health, reduce risk of cataracts, and help prevent AREDs and AMD.
It must contain BioPerine®, or another bioavailability enhancer, for added absorption and faster results.
It must have no fillers, binders or any other extra ingredients.
It must be 100% pure and served in a vegetarian capsule.
So, check the label to make sure it meets all of these criteria. If it doesn't, don't buy it!
The eye health supplement we recommend meets all the criteria!
Apart from the above criteria, here are other factors you want to look out for:
Look out for false claims and unsupported facts.
Make sure the supplement is made in the USA in an FDA registered laboratory.
Make sure the manufacturing facility is cGMP certified.
Finally, make sure it complies with the US Pharmacopeia's quality standards.
Make sure that it contains

at least 10-20mg Lutein and 2mg Zeaxanthin

. Despite what you see on other sites, the quantity does matter. Too little will be ineffective and too much can be dangerous.
Make sure that it also contains Astaxanthin, Chromium Picolinate, Selenium and Taurine. Too many products omit these essential ingredients, even though they have powerful properties for optimum eye health.
Make sure it contains

Vitamin B6

, Folate (B9) and Vitamin B12 which are shown to decrease the risk of

AMD

in the latest research.
Make sure it contains BioPerine® for added absorption and fast results.
What's In The Clinical Studies?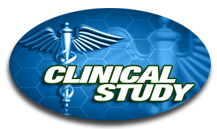 The eye health supplement we recommend is a unique formulation which contains the most effective, clinically-proven ingredients as used in a variety of clinical studies.
It's important to note that this unique supplement provides a multi-action approach to supporting eye health. Its 100% natural ingredients nourish and protect healthy eyes and vision, improve blood flow, and help to prevent cataracts and dry eyes. Furthermore, it provides antioxidant benefits while addressing the long-term requirements to maintain eye health and reduce the risk of more serious illnesses such as age-related macular degeneration (AMD). There is nothing else on the market that provides the range of benefits found in this unique blend of ingredients.
Many clinical studies on optimizing eye health, published in a range of journals and articles, have demonstrated several key ingredients that play a vital role in eye health.
Extensively Researched Ingredients Proven To Boost Eye Health
Each ingredient was hand-picked by a team of medical doctors & scientific researchers, based on clinical data, designed to provide the ultimate in eye health and get results faster than any other supplement available.
(click ingredient name to open)
Vitamin A
Vitamin A is essential to proper retinal function. It aids the eyes in adapting to lighting changes and can help to prevent night blindness. Without enough Vitamin A, your eyes cannot produce enough moisture to keep them properly lubricated.
1.

Saari JC. Vitamin A and Vision. Subcell Biochem. 2016;81:231-259. doi: 10.1007/978-94-024-0945-1_9. PMID: 27830507.

2. Tanumihardjo SA, Russell RM, Stephensen CB, Gannon BM, Craft NE, Haskell MJ, Lietz G, Schulze K, Raiten DJ. Biomarkers of Nutrition for Development (BOND)-Vitamin A Review. J Nutr. 2016 Sep;146(9):1816S-48S. doi: 10.3945/jn.115.229708. Epub 2016 Aug 10. PMID: 27511929; PMCID: PMC4997277.
Vitamin C
Vitamin C is a powerful antioxidant that may protect your eyes against free radical damage. S

tudies indicate that Vitamin C antioxidants can cut the risk of cataract progression by as much as one-third by preventing the eyes from oxidizing and becoming cloudy.
1.

Rasmussen HM, Johnson EJ. Nutrients for the aging eye.

Clin Interv Aging

. 2013;8:741-748. doi:10.2147/CIA.S45399

2. Lim JC, Caballero Arredondo M, Braakhuis AJ, Donaldson PJ. Vitamin C and the Lens: New Insights into Delaying the Onset of Cataract. Nutrients. 2020 Oct 14;12(10):3142. doi: 10.3390/nu12103142. PMID: 33066702; PMCID: PMC7602486.
Vitamin E
An antioxidant to protect eye cells from unstable molecules called free radicals. It can be used to help lower the risk of age-related macular degeneration (AMD) and cataracts, two of the most common conditions affecting eyesight.
1.

Rasmussen HM, Johnson EJ. Nutrients for the aging eye.

Clin Interv Aging

. 2013;8:741-748. doi:10.2147/CIA.S45399

2. Tanito M. Reported evidence of vitamin E protection against cataract and glaucoma. Free Radic Biol Med. 2021 Dec;177:100-119. doi: 10.1016/j.freeradbiomed.2021.10.027. Epub 2021 Oct 22. PMID: 34695546.
Vitamin B1, B6, Folate and B12
A unique Vitamin B blend including Vitamins B1, B6, Folate (B9) and B12.
No other eye formula has this combination, which new reports show appears to decrease the risk of age-related macular degeneration (AMD).

B1 -Long-term Vitamin B1 deficiency can cause optic neuropathy which is usually bilateral, severe, and associated with optic disc swelling.

B6 - May lower levels of homocysteine, a protein in your body that may be associated with inflammation and an increased risk of developing AMD. High levels of homocysteine are associated with dysfunction of the blood vessel lining, whereas treatment with Vitamin B6, Vitamin B12 and Folate appears to reduce homocysteine levels and may reverse this blood vessel dysfunction.

Folate -

May reduce risk of age-related vision loss, and can

help to decrease vascular problems involving the retina of the eye.
B12 -
Can help maintain and promote healthy eyesight, and eliminate severe dry eye and eye pain. Supplementing with Vitamin B12 is also proven to help slow the progression of AMD, and may be able to reverse the effects of optic neuropathy.
1.

Gratton SM, Lam BL. Visual loss and optic nerve head swelling in thiamine deficiency without prolonged dietary deficiency. Clin Ophthalmol. 2014 May 22;8:1021-4. doi: 10.2147/OPTH.S64228. PMID: 24899800; PMCID: PMC4039400.

2.

Sia PI, Sia DI, Crompton JL, Casson RJ. Nerve Fiber Layer Infarcts in Thiamine Deficiency. J Neuroophthalmol. 2015 Sep;35(3):274-6. doi: 10.1097/WNO.0000000000000243. PMID: 25815858.

3. Sijilmassi O. Folic acid deficiency and vision: a review. Graefes Arch Clin Exp Ophthalmol. 2019 Aug;257(8):1573-1580. doi: 10.1007/s00417-019-04304-3. Epub 2019 Mar 27. PMID: 30919078.
4. Christen WG, Glynn RJ, Chew EY, Albert CM, Manson JE. Folic Acid, Vitamin B6, and Vitamin B12 in Combination and Age-Related Cataract in a Randomized Trial of Women. Ophthalmic Epidemiol. 2016;23(1):32-9. doi: 10.3109/09286586.2015.1130845. Epub 2016 Jan 20. PMID: 26786311; PMCID: PMC4948058.
5. Seen S, Tong L. Dry eye disease and oxidative stress. Acta Ophthalmol. 2018 Jun;96(4):e412-e420. doi: 10.1111/aos.13526. Epub 2017 Aug 21. PMID: 28834388.
Selenium
Selenium acts as a key antioxidant. It reduces oxidative stress in the lens, and is proven to help prevent age-related macular degeneration (AMD).
1. Sheck L, Davies J, Wilson G. Selenium and ocular health in New Zealand. N Z Med J. 2010 Jun 11;123(1316):85-94. PMID: 20648102.
2. Telek HH. Effects of Selenium and Melatonin on Ocular Ischemic Syndrome. Biomed Res Int. 2019 Dec 6;2019:8080564. doi: 10.1155/2019/8080564. PMID: 31886253; PMCID: PMC6925799.
Chromium
Chromium (from Chromium Picolinate) maintains the function of ciliary muscles which hold the lens and control changes in its shape. Additionally, Chromium can help reduce the risk of glaucoma, an eye disease caused by increased pressure on the optic nerve.
1. Chan KC, Fan SJ, Zhou IY, Wu EX. In vivo chromium-enhanced MRI of the retina. Magn Reson Med. 2012 Oct;68(4):1202-10. doi: 10.1002/mrm.24123. Epub 2011 Dec 28. PMID: 22213133.
2. A scientific review: the role of chromium in insulin resistance. Diabetes Educ. 2004;Suppl:2-14. PMID: 15208835.
Taurine
Taurine is an amino sulfonic acid that helps to protect against macular degeneration. It protects the photoreceptor cells of the retina, allowing the optic nerve to process light in the retina.
1.

Gaucher D, Arnault E, Husson Z, Froger N, Dubus E, Gondouin P, Dherbécourt D, Degardin J, Simonutti M, Fouquet S, Benahmed MA, Elbayed K, Namer IJ, Massin P, Sahel JA, Picaud S. Taurine deficiency damages retinal neurones: cone photoreceptors and retinal ganglion cells. Amino Acids. 2012 Nov;43(5):1979-93. doi: 10.1007/s00726-012-1273-3. Epub 2012 Apr 4. PMID: 22476345; PMCID: PMC3472058.

2. Birdsall TC. Therapeutic applications of taurine. Altern Med Rev. 1998 Apr;3(2):128-36. PMID: 9577248.
Bilberry
Bilberries are most popular for their purported ability to improve vision. Bilberry Extract has an abundance of anthocyanosides, chemical compounds that have powerful antioxidant and anti-inflammatory properties. It may reduce retinal inflammation, eye dryness and other symptoms of eye fatigue.
1. Riva A, Togni S, Franceschi F, Kawada S, Inaba Y, Eggenhoffner R, Giacomelli L. The effect of a natural, standardized bilberry extract (Mirtoselect®) in dry eye: a randomized, double blinded, placebo-controlled trial. Eur Rev Med Pharmacol Sci. 2017 May;21(10):2518-2525. PMID: 28617532.
2.

Ozawa Y, Kawashima M, Inoue S, Inagaki E, Suzuki A, Ooe E, Kobayashi S, Tsubota K. Bilberry extract supplementation for preventing eye fatigue in video display terminal workers. J Nutr Health Aging. 2015 May;19(5):548-54. doi: 10.1007/s12603-014-0573-6. PMID: 25923485.
Ginkgo Biloba
Ginkgo Biloba has antioxidant and anti-inflammatory properties that support healthy vision by preventing free radical damage commonly seen in eye diseases such as AMD. As well as helping to improve vision, it may also increase blood circulation to the eyes.
1. Kang JM, Lin S. Ginkgo biloba and its potential role in glaucoma. Curr Opin Ophthalmol. 2018 Mar;29(2):116-120. doi: 10.1097/ICU.0000000000000459. PMID: 29206653.
2. Evans JR. Ginkgo biloba extract for age-related macular degeneration. Cochrane Database Syst Rev. 2013 Jan 31;2013(1):CD001775. doi: 10.1002/14651858.CD001775.pub2. PMID: 23440785; PMCID: PMC7061350.
Black Currant
Black Currant berries are rich in anthocyanins, shown to have a relaxing effect on the ciliary muscle, which is important to treat both myopia and glaucoma. Also known to improve blood flow to the eyes and support the eyes' ability to adapt to the dark. Their high GLA content may help to alleviate dry and fatigued eyes.
1. Nomi Y, Iwasaki-Kurashige K, Matsumoto H. Therapeutic Effects of Anthocyanins for Vision and Eye Health. Molecules. 2019 Sep 11;24(18):3311. doi: 10.3390/molecules24183311. PMID: 31514422; PMCID: PMC6767261.
2. Ohguro H, Ohguro I, Katai M, Tanaka S. Two-year randomized, placebo-controlled study of black currant anthocyanins on visual field in glaucoma. Ophthalmologica. 2012;228(1):26-35. doi: 10.1159/000335961. Epub 2012 Feb 22. PMID: 22377796.
Grape Seed
Grape Seed Extract is rich in antioxidants, including oligomeric proanthocyanidin complexes. This formula contains 70-95% standardized proanthocyanidins that may help prevent or slow the development of age-related macular degeneration, and also protect against oxidative stress, tissue damage, and inflammation.
1. Jia Z, Song Z, Zhao Y, Wang X, Liu P. Grape seed proanthocyanidin extract protects human lens epithelial cells from oxidative stress via reducing NF-кB and MAPK protein expression.

Mol Vis

. 2011;17:210-217. Published 2011 Jan 20.

2. Li L, Geng X, Tian L, Wang D, Wang Q. Grape seed proanthocyanidins protect retinal ganglion cells by inhibiting oxidative stress and mitochondrial alteration. Arch Pharm Res. 2020 Oct;43(10):1056-1066. doi: 10.1007/s12272-020-01272-9. Epub 2020 Oct 19. PMID: 33078305.
Opti-Pro™
Opti-Pro™ Eye Health Complex is a unique, trademarked blend providing Lutein and Zeaxanthin. These carotenoids can protect the eyes from the harmful effects of oxidation and blue light-induced damage, and help preserve vision. They are also known to improve, or even prevent, age-related macular degeneration (AMD), the leading cause of blindness in old age.
1. Wu J, Cho E, Willett WC, Sastry SM, Schaumberg DA. Intakes of Lutein, Zeaxanthin, and Other Carotenoids and Age-Related Macular Degeneration During 2 Decades of Prospective Follow-up. JAMA Ophthalmol. 2015 Dec;133(12):1415-24. doi: 10.1001/jamaophthalmol.2015.3590. PMID: 26447482; PMCID: PMC5119484.

2. Ma L, Yan SF, Huang YM, Lu XR, Qian F, Pang HL, Xu XR, Zou ZY, Dong PC, Xiao X, Wang X, Sun TT, Dou HL, Lin XM. Effect of lutein and zeaxanthin on macular pigment and visual function in patients with early age-related macular degeneration. Ophthalmology. 2012 Nov;119(11):2290-7. doi: 10.1016/j.ophtha.2012.06.014. Epub 2012 Aug 1. PMID: 22858124.

3. Murillo AG, Hu S, Fernandez ML. Zeaxanthin: Metabolism, Properties, and Antioxidant Protection of Eyes, Heart, Liver, and Skin. Antioxidants (Basel). 2019;8(9):390. Published 2019 Sep 11. doi:10.3390/antiox8090390
Quercetin
Quercetin is high in powerful flavonoids that have antioxidant, antihistamine and anti-inflammatory properties. It can help to promote clear and sharp vision, prevent bruising, protect the capillaries, and reduce the risk of cataracts forming.
1. McKay TB, Karamichos D. Quercetin and the ocular surface: What we know and where we are going.

Exp Biol Med (Maywood)

. 2017;242(6):565-572. doi:10.1177/1535370216685187

2. Li DL, Mao L, Gu Q, Wei F, Gong YY. Quercetin protects retina external barrier from oxidative stress injury by promoting autophagy. Cutan Ocul Toxicol. 2021 Mar;40(1):7-13. doi: 10.1080/15569527.2020.1860082. Epub 2020 Dec 17. PMID: 33283549.
BioPerine®
Piperine, the main alkaloid from black pepper, has been shown to substantially increase the bioavailability of the nutrients in foods and supplements. Piperine can turn a marginally effective therapeutic substance into a highly effective one by increasing its bioavailability and intracellular residency time - meaning that you will feel the benefits much faster!
1. Haq IU, Imran M, Nadeem M, Tufail T, Gondal TA, Mubarak MS. Piperine: A review of its biological effects. Phytother Res. 2021 Feb;35(2):680-700. doi: 10.1002/ptr.6855. Epub 2020 Sep 14. PMID: 32929825.
2. Shoba G, Joy D, Joseph T, Majeed M, Rajendran R, Srinivas PS. Influence of piperine on the pharmacokinetics of curcumin in animals and human volunteers. Planta Med. 1998 May;64(4):353-6.
3. Kesarwani, K., & Gupta, R. (2013). Bioavailability enhancers of herbal origin: An overview. Asian Pacific Journal of Tropical Biomedicine, 3(4). doi:10.1016/S2221-1691(13)60060-X
AstaZine®
A particularly strong antioxidant, this form comes from the microalgae Haematococcus pluvialis, which produces the highest concentration of Astaxanthin found in nature. Several clinical trials highlight the potential role of Astaxanthin in promoting significant improvement in the outcomes of various ocular diseases, including diabetic retinopathy, AMD, glaucoma and cataracts.
1.

Giannaccare G, Pellegrini M, Senni C, Bernabei F, Scorcia V, Cicero AFG. Clinical Applications of Astaxanthin in the Treatment of Ocular Diseases: Emerging Insights.

Mar Drugs

. 2020;18(5):239. Published 2020 May 1. doi:10.3390/md18050239

2. Lin CW, Yang CM, Yang CH. Protective Effect of Astaxanthin on Blue Light Light-Emitting Diode-Induced Retinal Cell Damage via Free Radical Scavenging and Activation of PI3K/Akt/Nrf2 Pathway in 661W Cell Model. Mar Drugs. 2020;18(8):387. Published 2020 Jul 25. doi:10.3390/md18080387
*Disclaimer: Results of these studies may not be an implication of future results.
3

Risk-Free 365-Day Money-Back Guarantee

If any eye health supplement is going to work for you, this is it.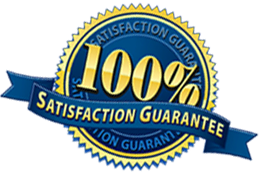 We are so confident that this product is going to work that we offer a full 1-year guarantee. With a 365-day money-back guarantee, you can be sure that each Research Verified® product is the best and safest option available.
If you're serious about finding the most effective eye health supplement, then you should try a product that is serious about helping you achieve your goals. We did extensive research to ensure that we found the best eye health supplement on the market, and are so confident that it's going to work for you that we're offering you a full year to try it out.
How To Protect Yourself From Bad Eye Health Supplements
How do you, the consumer, know that you're buying a quality eye health product? There's only one way and that's through the research. No flashy website, aggressive advertising or overzealous celebrity is going to tell you what will actually work.
Whenever there's a new "hot" product on the market, hundreds of companies and marketers jump on board to create their own version. Many times they disregard the research and put together an inferior product to try to cash in on this new craze. Most of these products don't work and can even be dangerous, especially when dealing with supplements.
Often, you will see supplement manufacturers making outlandish claims that are unsupported, and even claiming to have the best product. So many companies make these claims that it's impossible for you to know who's telling the truth and who's just out to take your money. Here are some things you should look out for...
5 Things To Watch Out For When Buying An Eye Health Product:
+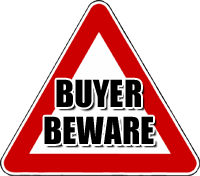 1. Look out for False Claims and Unsupported Facts. Be cautious of products that claim to be the best and don't show you the facts behind their statements, or use fake celebrity endorsements.
2. Avoid "Free Trial Offers". Many companies offer free trials to hook you in. But once you buy, they make it difficult to cancel and you are stuck paying more than you would have for a better product.
3. Avoid Automatic Rebilling. Many companies will automatically bill your credit card on a monthly basis and make it difficult to cancel. This is often bundled with "free trial" options. If they ask for your credit card details, they're probably going to charge you - make sure you know exactly what you're paying for.
4. Avoid Proprietary Blends. If you're looking for a high quality eye care product, make sure that there is complete transparency concerning the ingredient quantities. It should also contain no added unnecessary ingredients that might lower the effectiveness of the key, active ingredients.
5. Avoid Overdosing. Some companies are so excited about new supplements that they try to pack in a very high concentration per day. But taking too much of any supplement can actually be dangerous to your health. Steer clear of supplements that push absurdly large daily doses, as taking too much of certain ingredients can be dangerous.
Why Does Research Verified® Have The #1 Eye Health Product?
+
Research Verified® was created to meet the needs of consumers wanting the highest quality product at a reasonable price, with verified research and science to back it up.
Research Verified® consists of a team of researchers who look at the actual science behind what makes a product work.
We analyze the clinical studies to determine the potency and dosage that will be the most effective. We track down where the highest quality ingredients can be found. We review the CofAs (Certificate of Analysis) of every product. We make sure there are no contaminants in the product that might hinder results, like E. coli, S. aureus, Pseudomonas, Yeast and Mold.
Our team at Research Verified® found the highest quality version of each ingredient based on scientific data and a stringent research process.
Research Verified®: Trust & Security
In addition, Research Verified® has an unprecedented Risk Free - 365 day - 100% money back guarantee. You can feel confident buying from Research Verified® knowing that what you buy is actually going to work.
Research Verified® is partnered with buySAFE, the leading online protection agency, to give you a guaranteed shopping experience for total peace of mind over your purchase. As stated by buySAFE, Research Verified's "identity, reputation, experience, financial stability, and ability to honor their sales terms and conditions have been verified by buySAFE."
Risk Free - 365 Day - 100% Money Back Guarantee
+
In Conclusion - Research Verified® Eye Health Exceeds Industry Standards On Multiple Fronts
+
In summary, Research Verified® Eye Health meets all of the criteria listed above. It's the highest quality eye supplement that we've found and we highly recommend it. Here's a list of some of the criteria that it meets.
Research Verified® Eye Health:
Meets and exceeds all of the strict criteria above.
Provides the optimal daily dosage of key ingredients for effective eye care and clear vision.
Formulated with trademarked complex Opti-Pro™ with optimal levels of Lutein and Zeaxanthin to protect eyes from blue light damage and AMD.
Contains AstaZine®, a specially patented, pure Astaxanthin with powerful antioxidant properties to support the eyes, and far stronger than other natural antioxidants.
Contains Chromium Picolinate, Taurine, Black Currant, Grape Seed Extract and more, as documented to be effective in clinical studies.
Contains BioPerine® for fast absorption and increased bioavailability.
Made in an FDA-registered, cGMP-certified lab that complies with the US Pharmacopeia's quality standards.
Insured by buySAFE for maximum consumer protection.
Third-party tested and contains no contaminants in the product that might hinder results.
Has a Risk-Free 365-Day 100% Money-Back Guarantee.
We understand that you have a choice when purchasing supplements. At Research Verified®, our goal is to give you the best eye supplement possible from a trusted and verified source for amazing results.
We are thrilled with the results and are sure that you will be too!
Which Eye Care Supplement Should You Buy Now?
We recommend getting the Research Verified® Eye Health supplement 6 bottle package because real and effective results take time. It meets all of the above criteria and is guaranteed to work - or your money back!
Trial Pack

$ each

Regular Price:

$

Save:

%

(-

$

)

Today`s Price:

$
Most Popular

$ each

Regular Price:

$

Save:

%

(-

$

)

Today`s Price:

$
Best Value

$ each

Regular Price:

$

Save:

%

(-

$

)

Today`s Price:

$