Research Verified Jet Lag
Trial Pack

$ each

Regular Price:

$

Save:

%

(-

$

)

Today`s Price:

$
Most Popular

$ each

Regular Price:

$

Save:

%

(-

$

)

Today`s Price:

$
Best Value

$ each

Regular Price:

$

Save:

%

(-

$

)

Today`s Price:

$
If you're tired of wasting your time and money on products that just don't work, then you've come to the right place!
+
Research Verified® was created to help you find the best possible product on the market, based on extensive research. Our team at Research Verified® concentrates on the clinical data and actual science to make sure you get the most effective jet lag remedy on the market, hands down.
We will guide you through our process of what to look for and what to stay away from. At the end of this page you will have a firm understanding of which jet lag remedy is going to help you and why.
Most Jet Lag Supplements Simply Do Not Work
+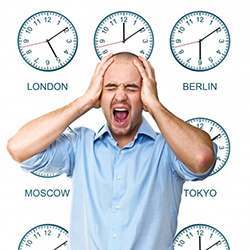 Countless companies and marketers are jumping on the herbal remedy trend to create their own version of a jet lag supplement that "really works". Most of them disregard the research and put together an inferior product to try to cash in on this new trend. Most of these products don't work and can even be dangerous.
Unfortunately, you can't always trust what it says on the label. Most jet lag products do not contain what's actually on the label. As was recently stated on the world famous TV doctor's show about dietary solutions, "Sometimes 9 out of 10 samples in the lab have been adulterated". (Which is why 3rd party testing is important, yet most companies don't do it.)
There are literally hundreds of jet lag remedies out there all claiming to have the best product. But how do you know who to trust? And more importantly, how do you know which product is actually going to work for you? With all the products out there, you want to make sure you get the highest quality product available, period.
We at Research Verified® tried to make your decision simple. How? Well, we did all the research for you. Let us show you what we discovered below...
How Do You Find a Jet Lag Remedy That Will Actually Work?
+
Here's what to watch out for when buying a jet lag remedy. We'll start with the most important criteria to look out for.
Here are The Top Criteria:
t must contain L-ornithine to relieve stress and improve sleep quality related to fatigue.
It must not contain Melatonin.
It must have no additives, preservatives or any other artificial ingredients.
It must contain clinically proven ingredients to provide a dual-action solution to relieve stress during the journey and balance the body upon arrival.
So, check the label to make sure it meets all of these criteria. If it doesn't, don't buy it!
The jet lag remedy we recommend meets all the criteria!
Apart from the above criteria, here are other factors you want to look out for:
Look out for false claims and unsupported facts.
Make sure the treatment is made in the USA in an FDA registered laboratory.
Make sure the manufacturing facility is cGMP certified.
Finally, make sure it complies with the US Pharmacopeia's quality standards.
* 1. Make sure it contains clinically proven ingredients for jet lag relief, including L-ornithine which is effective in relieving stress and improving sleep quality. Despite what you see on other sites, the ingredients do matter. Some combinations will be ineffective and others can be dangerous.

 * 2. Make sure it does not contain Melatonin. If Melatonin is taken at the incorrect time or in the incorrect dose, it can worsen the symptoms of jet lag. Be Aware.
What's In The Clinical Studies:
The jet lag remedy we recommend is a unique formulation which contains the most effective clinically proven ingredients as used in a variety of clinical studies.

It's important to note that this unique supplement provides a comprehensive dual-action system for combating jet lag. Its 100% natural ingredients reduce physical and mental stress associated with travelling, while providing optimal support for the body's natural systems to re-align circadian rhythms and re-establish healthy sleep patterns, allowing you to arrive feeling refreshed and balanced without the horrible fatigue that jet lag can often bring. There is nothing else on the market that provides the range of benefits found in this unique blend of ingredients.
Many clinical studies on jet lag, published in a range of Journals and Articles, have demonstrated several key ingredients that play a vital role in treating this condition. They include the following:
Extensively Researched Ingredients Proven to Treat Jet Lag:
Each ingredient was hand-picked by a team of medical doctors & scientific researchers, based on clinical data, designed to combat jet lag and get results faster than any other solution available.
(click ingredient name to open)
 Magnesium
Magnesium supplementation is commonly used to combat stress and restlessness by promoting a sense of muscular and physical calm. One of the main symptoms of magnesium deficiency is chronic insomnia, so getting an adequate balance of magnesium is important to fighting fatigue and relieving the symptoms of jet lag.
1. Abbasi B, Kimiagar M, Sadeghniiat K, Shirazi MM, Hedayati M, Rashidkhani B. The effect of magnesium supplementation on primary insomnia in elderly: A double-blind placebo-controlled clinical trial. Journal of Research in Medical Sciences : The Official Journal of Isfahan University of Medical Sciences. 2012;17(12):1161-1169.
2. Ayuk J., Gittoes N.J. (Mar 2014). "Contemporary view of the clinical relevance of magnesium homeostasis". Annals of Clinical Biochemistry 51 (2): 179–88
3. Standing Committee on the Scientific Evaluation of Dietary Reference Intakes, Food and Nutrition Board, Institute of Medicine (1997). Dietary Reference Intakes for Calcium, Phosphorus, Magnesium, Vitamin D and fluoride. Washington DC: The National Academies Press. ISBN 0-309-06403-1.
Calcium
Calcium works synergistically with Magnesium to provide an effective partnership to aid absorption of these two minerals to both replenish electrolytes that are lost when the body becomes dehydrated, plus effectively helps relax muscles and aid restfulness.
1. Reid IR, Bristow SM, Bolland MJ (2015). "Calcium supplements: benefits and risks". J. Intern. Med. (Review).
2. Dietary Supplement Fact Sheet: Calcium". Office of Dietary Supplements, NIH.
3. Standing Committee on the Scientific Evaluation of Dietary Reference Intakes, Food and Nutrition Board, Institute of Medicine (1997). Dietary Reference Intakes for Calcium, Phosphorus, Magnesium, Vitamin D and fluoride. Washington DC: The National Academies Press. ISBN 0-309-06403-1.
Vitamin B Blend
These essential nutrients help convert our food into 'fuel', ensuring that we stay energized through the day, and of course, sleep well at night. If deficiencies occur, then a range of symptoms such as depression, fatigue and weakened memory may occur. Vitamin B6, B2 and B12 are included for optimal support to combat jet lag as well as elevate mood, increase attention and boost immunity.
1. Ebben, M.; A Lequerica; A Spielman (2002). "Effects of Pyridoxine on Dreaming: a Preliminary Study". Perceptual and Motor Skills 94 (1): 135–40. doi:10.2466/pms.2002.94.1.135. PMID 11883552. Retrieved 2012-05-23. The effect of pyridoxine (Vitamin B-6) on dreaming was investigated in a placebo, double-blind study to examine various claims that Vitamin B-6 increases dream vividness or the ability to recall dreams.
2. Kashanian, M.; Mazinani, R.; Jalalmanesh, S. (2007). "Pyridoxine (vitamin B6) therapy for premenstrual syndrome". International Journal of Gynecology & Obstetrics 96 (1): 43–4.
3. Vogiatzoglou A, Refsum H, Johnston C et al. (2008). "Vitamin B12 status and rate of brain volume loss in community-dwelling elderly". Neurology 71 (11): 826–32.
L-ornithine
L-ornithine is an amino acid which has the potential to relieve stress and improve sleep quality related to fatigue, ideal for overcoming jet lag. A variety of studies suggest that L-ornithine can promote a more efficient use of energy to help the body recover from physical exhaustion and promote positive sleep patterns.
1. Mika Miyake, et. al., "Randomised controlled trial of the effects of L-ornithine on stress markers and sleep quality in healthy workers," Nutrition Journal 2014, 13:53
2. Sugino, T; Shirai, T; Kajimoto, Y; Kajimoto, O (2008). "L-ornithine supplementation attenuates physical fatigue in healthy volunteers by modulating lipid and amino acid metabolism". Nutrition research 28 (11): 738–43.
3. Demura, S; Yamada, T; Yamaji, S; Komatsu, M; Morishita, K (2010). "The effect of L-ornithine hydrochloride ingestion on performance during incremental exhaustive ergometer bicycle exercise and ammonia metabolism during and after exercise". European journal of clinical nutrition 64 (10): 1166–71.
L-theanine
L-theanine is an amino acid, that can both sharpen mental focus and calm anxiety at the same time. It's able to cross the blood-brain barrier to induce changes in the brain's alpha waves, promoting a relaxed and alert state at the same time.
1. K. Kobayashi et al., "Effects of L‑Theanine on the Release of Alpha-Brain Waves in Human Volunteers," Journal of the Agricultural Chemical Society of Japan 72, no. 2 (1998): 153–157.
2. L-theanine. Review of Natural Products. Facts & Comparisons Online. April 2010.
3. Kimura, Kenta; Ozeki, Makoto; Juneja, Lekh Raj; Ohira, Hideki (2007). "L-Theanine reduces psychological and physiological stress responses". Biological Psychology 74 (1): 39–45.
GABA (Gamma-Amino Butyric acid)
GABA (Gamma-Amino Butyric acid) is a chemical made in the brain, which acts as a neurotransmitter in the central nervous system, and has been proven to have a natural calming effect, to relieve anxiety, and to improve mood. Early research shows that taking GABA reduces stress, tension, anxiety, confusion, and depression in people under stress.
1. A. Abdou et al., "Relaxation and Immunity Enhancement Effects of Gamma- Aminobutyric Acid (GABA) Administration in Humans," BioFactors 26 (2006): 201–208.
2. Ben-Ari Y, Gaiarsa JL, Tyzio R, Khazipov R (October 2007). "GABA: a pioneer transmitter that excites immature neurons and generates primitive oscillations". Physiol. Rev. 87 (4): 1215–1284.
Chamomile (4:1)
Chamomile contains flavonoids and coumarins, which are considered smooth muscle relaxants. Chamomile has been used to treat stress and insomnia, with many studies suggesting anxiolytic (anti-anxiety), calming and neuroendocrine effects.
1. Sarris, J; Panossian, A; Schweitzer, I; Stough, C; Scholey, A (December 2011). "Herbal medicine for depression, anxiety, and insomnia: a review of psychopharmacology and clinical evidence". European neuropsychopharmacology 21 (12): 841–860.
2. Amsterdam JD, Li Y, Soeller I, Rockwell K, Mao JJ, Shults J (2009-08-29). "A randomized, double-blind, placebo-controlled trial of oral Matricaria recutita (chamomile) extract therapy for generalized anxiety disorder.". Journal of Clinical Pharmacology 29 (4): 378–82.
3. Singh, O; Khanam, Z; Misra, N; Srivastava, MK (January 2011). "Chamomile (Matricaria chamomilla L.): An overview.". Pharmacognosy reviews 5 (9): 82–95.
4. Srivastava, JK; Shankar, E; Gupta, S (November 2010). "Chamomile: A herbal medicine of the past with bright future". Molecular medicine reports 3 (6): 895–901.
5. Gardiner, P (2007). "Complementary, Holistic, and Integrative Medicine: Chamomile". Pediatric Review 28 (4): 16–18.
Ashwagandha (Withania somnifera)
Ashwagandha is a plant used in Ayurvedic medicine as an "adaptogen" herb for the treatment of stress, fatigue, lack of energy, and difficulty sleeping. Scientific studies support ashwagandha's ability not only to relieve stress, but also to protect brain cells against the deleterious effects of our modern lifestyles. Reported benefits include an increase in energy, reduction in fatigue, enhanced sleep, and an elevated sense of well-being
1. Mirjalili, M. H.; Moyano, E.; Bonfill, M.; Cusido, R. M.; Palazón, J. (2009). "Steroidal Lactones from Withania somnifera, an Ancient Plant for Novel Medicine". Molecules 14 (7): 2373–2393.
2. Pandit, S.; Chang, K.-W.; Jeon, J.-G. (February 2013). "Effects of Withania somnifera on the growth and virulence properties of Streptococcus mutans and Streptococcus sobrinus at sub-MIC levels". Anaerobe 19: 1–8.
3. Bhattacharya SK, Bhattacharya A, Sairam K, Ghosal S. Anxiolytic-antidepressant activity of Withania somnifera glycowithanolides: an experimental study. Phytomedicine. 2000 Dec;7(6):463-9.
 DMAE
DMAE has been proven to increase the production of brain chemicals essential for sleep regulation, memory, and concentration, as well as have positive influence on mood.
1. Lukoshko SO, Koval'chuk TO, Rybal'chenko VK. The effect of dimethylethanolamine on the summation capacity of the central nervous system and on the work capacity of animals in a chronic experiment. Fiziol Zh 1997;43(1-2):19-22.
2. Pfeiffer, C. C.; Jenney, E. H.; Gallagher, W; Smith, R. P.; Bevan Jr, W; Killam, K. F.; Killam, E. K.; Blackmore, W (1957). "Stimulant effect of 2-dimethylaminoethanol; possible precursor of brain acetylcholine". Science (New York, N.Y.) 126 (3274): 610–1.
*Disclaimer: Results of this study may not be an implication of future results.
3

 Risk Free 365 Day Money Back Guarantee

If any jet lag remedy is going to work for you, this is it. 
We are so confident that this product is going to work that we offer a full 1 year guarantee. With a 365 day money back guarantee, you can be sure that each Research Verified® product is the best and safest option available.
If you're serious about combating jet lag and finding real relief then you should try a product that is serious about helping you achieve your goals. We did extensive research to ensure that we created the best treatment on the market and are so confident that it's going to work for you, that we're offering you a full year to try it out.
How To Protect Yourself From Bad Jet Lag Remedies
How do you, the consumer, know you're buying a quality jet lag product? There's only one way and that's through the research. No flashy website, aggressive advertising or overzealous celebrity is going to tell you what will actually work.
Whenever there's a new "hot" product on the market, hundreds of companies and marketers jump on board to create their own version. Many times they disregard the research and put together an inferior product to try to cash in on this new trend. Most of these products don't work and can even be dangerous.
Oftentimes you will see supplement manufacturers making outlandish claims that are unsupported and even claiming to have the best product. So, many companies make these claims - that it's impossible for you to know who's telling the truth and who's just out to take your money. Here are some things you should look out for...
6 Things To Watch Out For When Buying A Jet Lag Remedy:
+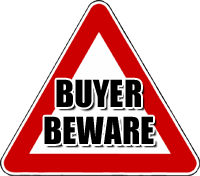 1. Look out for False Claims and Unsupported Facts. - Be cautious of products that claim to be the best and don't show you the facts behind their statements or use fake celebrity endorsements.
2. Avoid "Free Trial Offers". - Many companies offer free trials to hook you in. But once you buy, they make it difficult to cancel and you are stuck paying more than you would have for a better product.
3. Avoid Automatic Rebilling. - Many companies will automatically bill your credit card monthly and make it difficult to cancel. This is often bundled with "free trial" options. If they ask for your credit card details, they're probably going to charge you- make sure you know exactly what you're paying for.
4. Make sure ingredients are effective and clinically proven. - If you're looking for a high quality formula make sure that the ingredients provide a total care solution for combating jet lag. Research Verified's Jet Lag Relief is comprised solely of ingredients whose efficacy is backed up by extensive clinical trials and research.
5. Avoid Formulas containing Melatonin. - Some companies include this to encourage sleep. However, there is questionable evidence that suggests it may even make the symptoms of jet lag worse if not taken at the correct time and in the correct dose. Steer clear of treatments that push formulas with Melatonin included. An additional Melatonin supplement may be taken if necessary, however, this should be taken in the evening only and in the correct dosage. It should be a separate formula from the main remedy.
6. Make sure it contains L-ornithine plus a synergistic blend of herbal ingredients such as Chamomile, GABA, DMAE and Magnesium for optimal support. - Be cautious of products that claim to contain effective ingredients, yet fail to show you a transparent breakdown of ingredients.
Why Does Research Verified® Have the #1 Jet Lag Remedy?
+
Research Verified® was created to meet the needs of consumers wanting the highest quality 
product at a reasonable price with verified research and science to back it up.
Research Verified® consists of a team of researchers who look at the actual science behind what makes a product work.
We analyze the clinical studies to determine the potency and dosage that will be the most effective. We track down where the highest quality ingredients can be found. We review the CofA's (Certificate of Analysis) of every product. We make sure there are no contaminants in the product that might hinder results, like E. coli, S aureus, Pseudomonas, Yeast and Mold.
Our team at Research Verified® found the highest quality version of a detox cleansing product based on scientific data and a stringent research process.
Research Verified®: Trust & Security
In addition, Research Verified® has an unprecedented Risk Free - 365 day - 100% money back guarantee. You can feel confident buying from Research Verified® knowing that what you buy is actually going to work.
Research Verified® is partnered with buySAFE, the leading online protection agency, to give you a guaranteed shopping experience for total peace of mind over your purchase. As stated by buySAFE, Research Verified's "identity, reputation, experience, financial stability, and ability to honor their sales terms and conditions have been verified by buySAFE."
Risk Free - 365 Day - 100% Money Back Guarantee
+
In Conclusion - Research Verified® Approved Jet Lag Relief Exceeds Industry Standards on Multiple Fronts
+
In summary, Research Verified® Approved Jet Lag Relief meets all of the criteria listed above. It's the highest quality jet lag remedy that we've found and we highly recommend it. Here's a list of some of the criteria that it meets.
Research Verified® Approved Jet Lag Relief:
Meets and exceeds all of the strict criteria above.
Contains only the highest quality ingredients that have been determined to be effective in clinical studies.
Is a dual-action formula to reduce stress during the journey and provide optimal balance upon arrival.
Made in an FDA registered, cGMP certified lab that complies with the US Pharmacopeia's quality standards.
Insured by buySAFE for maximum consumer protection .
Third party tested and contains no contaminants in the product that might hinder results.
And has a Risk Free - 365 day - 100% Money Back Guarantee .
We understand that you have a choice when purchasing jet lag remedies. At Research Verified®, our goal is give you the best possible remedy possible from a trusted and verified source.
We are thrilled with the results and are sure that you will be too!
So, Which Treatment Should You Buy Now?
We recommend getting the Research Verified® Approved Jet Lag Relief 6 bottle package for frequent travelers or a family group, this is a cost effective option. It meets all of the above criteria and is guaranteed to work - or your money back - up to 365 days.
Trial Pack

$ each

Regular Price:

$

Save:

%

(-

$

)

Today`s Price:

$
Most Popular

$ each

Regular Price:

$

Save:

%

(-

$

)

Today`s Price:

$
Best Value

$ each

Regular Price:

$

Save:

%

(-

$

)

Today`s Price:

$