Research Verified UTI Relief
Trial Pack

$ each

Regular Price:

$

Save:

%

(-

$

)

Today`s Price:

$
Most Popular

$ each

Regular Price:

$

Save:

%

(-

$

)

Today`s Price:

$
Best Value

$ each

Regular Price:

$

Save:

%

(-

$

)

Today`s Price:

$
If you're tired of wasting your time and money on products that just don't work, then you've come to the right place!
+
Research Verified® was created to help you find the best possible product on the market, based on extensive research. Our team at Research Verified® concentrates on the clinical data and actual science to make sure you get the most effective urinary tract infection (UTI) treatment on the market, hands down.
We will guide you through our process of what to look for and what to stay away from. At the end of this page you will have a firm understanding of which UTI remedy is going to help you and why.
Most UTI Solutions Simply Do Not Work
+
Countless companies and marketers are jumping on the herbal remedy bandwagon to create their own version of a UTI treatment that "really works". Most of them disregard the research and put together an inferior product to try to cash in on this new health trend. Most of these products don't work and can even be dangerous.
Unfortunately, you can't always trust what it says on the label. Most UTI remedies do not contain what's actually on the label. As was recently stated on the world famous TV doctor's show about dietary supplements, "Sometimes 9 out of 10 samples in the lab have been adulterated". (Which is why third party testing is important, yet most companies don't do it).
There are literally hundreds of UTI supplements online all claiming to have the best product. But how do you know who to trust? And more importantly, how do you know which product is actually going to work for you? With all the products out there, you want to make sure you get the highest quality product available, period.
We at Research Verified® tried to make your decision simple. How? Well, we did all the research for you. Let us show you what we discovered below...
How Do You Find a UTI Treatment That Will Actually Work?
+
We understand that your end goal is to end UTI suffering, no matter where the infection is located: in your kidneys, bladder or urethra. You want your uncomfortable symptoms to stop agonizing you, plain and simple. And you want the best UTI relief product to help you do that.
You don't want to waste your time or money on something that won't work. So, how do you find a UTI remedy that will actually help you get rid of your UTIs, while effectively soothing associated uncomfortable symptoms?
Stick to these 3 Guidelines: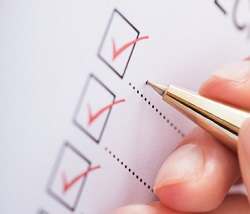 Make sure it not only conforms to the FDA quality recommendations, but that it also contains the same ingredients that have been proven effective in clinical studies for fighting UTIs, reducing severity and duration, and alleviating other symptoms .
Make sure it meets all of Research Verified's criteria for effectiveness, safety and security. Our team put together a list of requirements to ensure you get the highest quality product.
Make sure it has a rock solid 365 day money back guarantee which shows how much confidence the manufacturers have in their own products.
1

It Must Conform to The Specific Criteria & The Clinical Studies

Here's what to watch out for when buying a UTI treatment. We'll start with the most important criteria to look out for.
Here are The Top Criteria:
It must be a dual-action formula for soothing relief and long term prevention of UTIs. Treating all areas affected (kidneys, bladder or urethra) will end your suffering from uncomfortable symptoms for good.
It must contain the ultimate Lingonberry/Cranberry combination, to provide unique powerful antioxidant and antimicrobial properties for optimal urinary tract health and prevention of UTIs.
It must contain no additives, preservatives or any other artificial ingredients.
It must contain a vegan friendly capsule.
It must contain the same dosage and purity of ingredients found in clinical studies.
So, check the label to make sure it meets all of these criteria. If it doesn't, don't buy it!
The UTI Remedy we recommend meets all the criteria!
Apart from the above criteria, here are other factors you want to look out for:
Look out for false claims and unsupported facts.
Make sure the product is made in the USA in an FDA registered laboratory.
Make sure the manufacturing facility is cGMP certified.
Finally, make sure it complies with the US Pharmacopeia's quality standards.
* 1. Make sure it is formulated to target the problem at its source, not just provide temporary relief. Despite what you see on other sites, the ingredients do matter . Some combinations will be ineffective and others can be dangerous.
* 2. Make sure it contains Lingonberry for powerful intervention. Lingonberry is one of the most effective UTI fighting ingredients . Don't settle for less.
What's In The Clinical Studies:
The UTI treatment we recommend contains the same ingredients and properties that have been proven effective for UTI relief and prevention in a variety of clinical studies.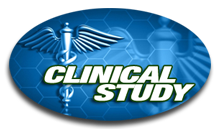 It's important to note that this unique supplement provides a dual-action formula for relieving UTIs as well as preventing future infections. Its 100% natural ingredients reduce infection duration, frequency and severity; while soothing and alleviating uncomfortable symptoms and providing the body with what it needs to maintain a healthy urinary tract. There is nothing else on the market that provides the range of benefits found in this unique blend of ingredients.
Many clinical studies on UTIs, published in a range of Scientific Journals and Articles, have demonstrated several key ingredients that play a vital role in effective UTI relief.
Extensively Researched Ingredients Proven To Treat UTIs
Each ingredient was hand-picked by a team of medical doctors & scientific researchers, based on clinical data, designed to provide relief, prevention and get results faster than any other supplement available.
(click ingredient name to open)
Cranberry
Cranberries are considered a superfood that protect against recurrent urinary tract infections (UTIs). They contain A-type proanthocyanidins (PACs) flavonoids that have been shown to inhibit the adhesion of E coli bacteria, the main UTI-causing bacterium from sticking to the walls of the bladder. Recent findings support the potential use of cranberry products in the prevention of recurrent UTIs in young and middle-aged women.
Blumberg, J. et al (2013). Cranberries and Their Bioactive Constituents in Human Health. Advances in Nutrition, 4, 618-632.
Jepson, RG; Williams, G; Craig, JC (17 Oct 2012). Jepson, Ruth G, ed. "Cranberries for preventing urinary tract infections". Cochrane database of systematic reviews (Online) 10: CD001321.
Lingonberry
Lingonberry is a superfruit, rich in benzoic acid, that provides powerful antioxidant and antimicrobial properties. Furthermore, Lingonberry leaves have been shown to contain bioactive compounds such as arbutin, quercetin and A-type proanthocyanidins (PACs) flavonoids (also abundant in cranberries) that have been shown to inhibit the adhesion of E coli bacteria, the main UTI-causing bacterium, from sticking to the walls of the bladder. Clinical studies support the huge benefits of Lingonberry for relieving urinary tract infections.
Hakkinen, S. (2000). Flavonols and Phenolic Acids in Berries and Berry Products. Kuopio University Publications D. Medical Sciences 221.
Wang et al (2005). Antioxidant Activity in Lingonberries (Vaccinium vitis-idaea L.) and Its Inhibitory Effect on Activator Protein-1, Nuclear Factor-KB, and Mitogen-Activated Protein Kinases Activation. J. Agric. Food Chem., 53(8), 3156-3166.
D-Mannose
D-Mannose is a simple sugar, similar to glucose, that is derived naturally from fruits and some plants. D-Mannose is important in human metabolism. The particular components in D-Mannose and its method of absorption in the body make it beneficial when treating infections in the bladder and urinary tract. Research suggests that D-Mannose inhibit certain bacteria from sticking to the bladder walls because the bacteria stick to the sugar instead. This helps the bacteria leave the body through the urine lowering the risk of future UTIs. Some studies suggest D-Mannose may also play a useful role as a "prebiotic" by stimulating the growth of "good" bacteria in your digestive system.
Erni, B.; Zanolari, B.; Graff, P.; Kocher, H. P. (1989). "Mannose permease of Escherichia coli. Domain structure and function of the phosphorylating subunit". The Journal of biological chemistry 264 (31): 18733–18741.
Huber, F.; Erni, B. (1996). "Membrane topology of the mannose transporter of Escherichia coli K12". European journal of biochemistry / FEBS 239 (3): 810–817.
Berberine
Berberine is readily found in plants. Historically, used in China as a broad-spectrum antimicrobial medicine. Today, it is mostly used as an effective remedy against UTIs and for prevention.
Chen, X.-W., Di, Y. M., Zhang, J., Zhou, Z.-W., Li, C. G., & Zhou, S.-F. (2012). Interaction of Herbal Compounds with Biological Targets: A Case Study with Berberine. The Scientific World Journal, 2012.
Mar, C., & Bent, S. (1999). An evidence-based review of the 10 most commonly used herbs. Western Journal of Medicine, 171(3), 168–171.
Uva Ursi
Uva Ursi also known as Bearberry (because bears like eating the fruit), has been traditionally used by Native Americans as a remedy for UTIs and bladder-related infections. Today, Uva Ursi is still used to fight UTIs due to several compounds it contains such as arbutin and hydroquinone. It also contains tannins that have astringent effects, helping to shrink and tighten mucous membranes in the body, which help reduce inflammation and fight infections.
Head KA. Natural approaches to prevention and treatment of infections of the lower urinary tract. Altern Med Rev. 2008;13(3):227-244.
Matsuda H, Tanaka T, Kubo M. [Pharmacological studies on leaf of Arctostaphylos uva-ursi (L.). Spreng. III. Combined effect of arbutin and indomethacin on immuno-inflammation.] Yakugaku Zasshi. 1991;111(4-
*Disclaimer: Results of this study may not be an implication of future results.
3

Risk Free 365 Day Money Back Guarantee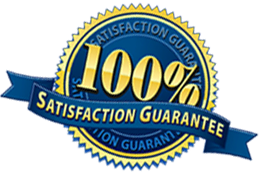 If any UTI treatment is going to work for you, this is it.
We are so confident that this product is going to work that we offer a full 1 year guarantee. With a 365 day money back guarantee, you can be sure that each Research Verified® product is the best and safest option available.
If you're serious about getting lasting UTI relief and prevent new infections, then you should try a product that is serious about helping you achieve your goals. We did extensive research to ensure that we created the best UTI treatment on the market and are so confident that it's going to work for you, that we're offering you a full year to try it out.
How To Protect Yourself From Bad UTI Remedies
How do you, the consumer, know you're buying a quality UTI product? There's only one way and that's through the research. No flashy website, aggressive advertising or overzealous celebrity is going to tell you what will actually work.
Whenever there's a new "hot" product on the market, hundreds of companies and marketers jump on board to create their own version. Many times they disregard the research and put together an inferior product to try to cash in on the newest craze. Most of these products don't work and can even be dangerous, especially when dealing with supplements.
Oftentimes you will see supplement manufacturers making outlandish claims that are unsupported and even claiming to have the best product. So many companies make these claims that it's impossible for you to know who's telling the truth and who's just out to take your money. Here are some things you should look out for...
5 Things To Watch Out For When Buying a UTI Treatment
+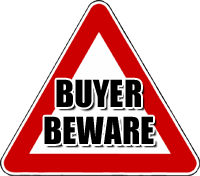 1. Look out for False Claims and Unsupported Facts - Be cautious of products that claim to be the best and don't show you the facts behind their statements or use fake celebrity endorsements.
2. Avoid "Free Trial Offers" - Many companies offer free trials to hook you in. But once you buy, they make it difficult to cancel and you are stuck paying more than you would have for a better product.
3. Avoid Automatic Rebilling - Many companies will automatically bill your credit card monthly and make it difficult to cancel. This is often bundled with "free trial" options. If they ask for your credit card details, they're probably going to charge you - make sure you know exactly what you're paying for.
4. Make sure ingredients are effective and clinically proven - If you're looking for a high quality UTI remedy, make sure that the ingredients provide a total care solution for getting rid of UTIs and preventing new infections. Research Verified's UTI Relief is comprised solely of ingredients whose efficacy is backed up by extensive clinical trials and research.
5. Avoid Overdosing - Some companies hope you will be so excited about new supplement that they try to pack in a very high concentration of ingredients per day. But taking too much of any ingredient can actually be dangerous to your health. Steer clear of supplements that push absurdly large daily doses, as taking too much of certain ingredients can make your symptoms even worse or using too little of certain antibacterial agents can even lead to stronger, more persistent infections.
Why Does Research Verified® Have the #1 UTI Remedy?
+
Research Verified® was created to meet the needs of consumers wanting the highest quality 
product at a reasonable price with verified research and science to back it up.
Research Verified® consists of a team of researchers who look at the actual science behind what makes a product work.
We analyze the clinical studies to determine the potency and dosage that will be the most effective. We track down where the highest quality ingredients can be found. We review the CofA's (Certificate of Analysis) of every product. We make sure there are no contaminants in the product that might hinder results, like E. coli, S aureus, Pseudomonas, Yeast and Mold.
Our team at Research Verified® found the highest quality version of a detox cleansing product based on scientific data and a stringent research process.
Research Verified®: Trust & Security
In addition, Research Verified® has an unprecedented Risk Free - 365 day - 100% money back guarantee. You can feel confident buying from Research Verified® knowing that what you buy is actually going to work.
Research Verified® is partnered with buySAFE, the leading online protection agency, to give you a guaranteed shopping experience for total peace of mind over your purchase. As stated by buySAFE, Research Verified's "identity, reputation, experience, financial stability, and ability to honor their sales terms and conditions have been verified by buySAFE."
Risk Free - 365 Day - 100% Money Back Guarantee
+
In Conclusion - Research Verified® Approved UTI Relief Exceeds Industry Standards on Multiple Fronts.
+
In summary, Research Verified® Approved UTI Relief meets all of the criteria listed above. It's the highest quality UTI relief and prevention supplement that we've found and we highly recommend it. Here's a list of some of the criteria that it meets.
Research Verified® Approved UTI Relief:
1. Meets and exceeds all of the strict criteria above.
2. Contains only the highest quality ingredients that have been determined to be effective in clinical studies such as Lingonberry, Cranberry and D-Mannose.
3. Is a dual-action formula providing rapid soothing relief while promoting long term urinary tract health to prevent new infections.
4. Contains the same ingredients found in clinical studies with the same dosage.
5. Served in a vegan friendly capsule made from vegetable cellulose.
6. Made in an FDA registered, cGMP certified lab that complies with the US Pharmacopeia's quality standards.
7. Insured by buySAFE for maximum consumer protection.
8. Third-party tested and contains no contaminants in the product that might hinder results.
9. And has a Risk Free - 365-Day 100% Money-Back Guarantee.
We understand that you have a choice when purchasing UTI supplements. At Research Verified®, our goal is to give you the best possible UTI remedy possible from a trusted and verified source.
We are thrilled with the results and are sure that you will be too!
So, Which UTI Supplement Should You Buy Now?
We recommend getting the Research Verified® Approved UTI Relief 6 bottle package because real and effective UTI relief, symptoms management and prevention takes time. It meets all of the above criteria and is guaranteed to work - or your money back - up to 365 days.
Trial Pack

$ each

Regular Price:

$

Save:

%

(-

$

)

Today`s Price:

$
Most Popular

$ each

Regular Price:

$

Save:

%

(-

$

)

Today`s Price:

$
Best Value

$ each

Regular Price:

$

Save:

%

(-

$

)

Today`s Price:

$