Research Verified Wart Remover
Trial Pack

$ each

Regular Price:

$

Save:

%

(-

$

)

Today`s Price:

$
Most Popular

$ each

Regular Price:

$

Save:

%

(-

$

)

Today`s Price:

$
Best Value

$ each

Regular Price:

$

Save:

%

(-

$

)

Today`s Price:

$
If you're tired of wasting your time and money on products that just don't work, then you've come to the right place!
+
There are hundreds of wart removers online all claiming to be the best for eliminating and preventing warts. But how do you know who to trust? And more importantly, how do you know which product is actually going to work for you? With all the products out there, you want to make sure you get the highest quality natural product available, period.
Research Verified® was created to help you find the best possible product on the market, according to extensive research. Our team at Research Verified® concentrates on the clinical data and actual science to make sure you get the most effective wart remover on the market, hands down.

The effectiveness of a wart remover is determined by the quality of the ingredients contained within it. A quality product should contain clinically-proven ingredients such as Salicylic Acid, Tea Tree Oil, and Frankincense which are known to have antimicrobial and wound-healing properties.
We will guide you through our process of what to look for and what to stay away from. At the end of this page you will have a firm understanding of which wart remover is going to help you and why.
Most Wart Removers Simply Do Not Work
+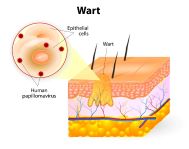 Countless companies are jumping on the herbal remedy craze to create their own version of a wart remover that "really works". Most of them disregard the research and put together an inferior product to try to cash in on this condition. Most of these products don't work and can even be dangerous.
Unfortunately, you can't always trust what it says on the label. Many wart removers do not actually contain what's written on the label. This is why third-party testing is so important, yet most companies ask you to take them at their word. But when push comes to shove, their word isn't worth as much as it should be.
At Research Verified®, we tried to make your decision simple. How? Well, we did the research for you. Let us show you what we discovered below...
How Do You Find A Wart Remover That Will Actually Work?
+
We understand that your end goal is to eliminate and prevent warts. Plain and simple. And you want the best wart remover to help you do that.
You don't want to waste your time or money on something that won't work. So how do you find a wart remover that will actually help you say goodbye for good to any warts on your skin?
Stick To These 3 Guidelines: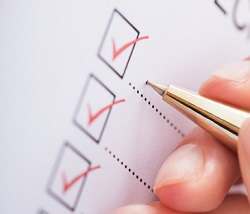 Make sure it not only conforms to the specific recommendations for an effective wart remover, but that it also has the same ingredients that were proven effective in clinical studies.


Make sure it meets all of Research Verified's criteria for effectiveness, safety and security. Our team put together a list of requirements to ensure you get the highest quality product.


Make sure it has a rock solid 365-day money-back guarantee which shows how much confidence the manufacturers have in their own product.
1

It Must Conform To The Specific Criteria & Clinical Studies

Here's what to watch out for when buying a wart remover. We'll start with the most important criteria to look out for.
Here Are The Top Criteria:
It must be a dual-action formula to both destroy warts and help the skin to heal.
It must contain Salicylic Acid to exfoliate and diminish warts.
It must contain Tea Tree Oil and Frankincense which have antimicrobial and wound-healing properties.
It must contain Oregano Oil and Lemon Oil which provide antioxidants to the skin to help fight warts, inflammation, and viruses.
It must be made on an Ethanol base as this alcohol helps kill warts and the associated virus.
It must have no additives, preservatives or any other artificial ingredients.
So, check the label to make sure it meets all of these criteria. If it doesn't, don't buy it!
( click here to see our label)
The wart remover we recommend meets all the criteria!
Apart from the above criteria, here are other factors you want to look out for:
Look out for false claims and unsupported facts.
Make sure the supplement is made in the USA in an FDA registered laboratory.
Make sure the manufacturing facility is cGMP certified.
Finally, make sure it complies with the US Pharmacopeia's quality standards.
Make sure it contains clinically proven ingredients that provide a total wart removal solution to eliminate and prevent warts. Despite what you see on other sites, the ingredients do matter. Some combinations will be ineffective and others can be dangerous.
Make sure it contains 17% Salicylic Acid for powerful intervention. Salicylic is one of the most effective fungus fighting ingredients.
Make sure it contains essential oils, such as Oregano, Frankincense, and Tea Tree, to help the skin heal and recover.
What's In The Clinical Studies:
The wart remover we recommend is a unique formulation which contains the most effective clinically-proven ingredients as used in a variety of clinical studies.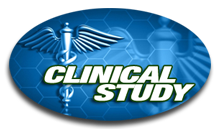 It's important to note that this unique productprovides a dual-action approach to target warts at their roots and help the skin heal as well as aid prevention of them returning or spreading. Its 100% natural ingredients have astringent, antimicrobial,antifungal, anti-inflammatory, and wound healing properties to eliminate warts and prevent their regrowth. There is nothing else on the market that provides the range of benefits found in this unique blend of ingredients.
Many clinical studies published in a range of journals and articles, have demonstrated several key ingredients that play a vital role in wart removal. They include the following:
Extensively Researched Ingredients Proven To Eliminate Warts:
Each ingredient was hand-picked by a team of medical doctors & scientific researchers, based on clinical data, designed to provide the ultimate wart removal.
(click ingredient name to open)
Salicylic Acid
This organic compound exfoliates the skin to remove the outer layer of the wart to reduce its presence. Additionally, the acid stimulates the immune system to react to and target the underlying virus of the warts. For high potency and quick results, this formula contains 17% Salicylic Acid which is the most effective.
Gibbs S, Harvey I, Sterling JC, Stark R. Local treatments for cutaneous warts. Cochrane Database Syst Rev. 2003;(3):CD001781. doi: 10.1002/14651858.CD001781. Update in: Cochrane Database Syst Rev. 2006;(3):CD001781. PMID: 12917913.
Soroko YT, Repking MC, Clemment JA, Mitchell PL, Berg L. Treatment of plantar verrucae using 2% sodium salicylate iontophoresis. Phys Ther. 2002 Dec;82(12):1184-91. PMID: 12444877.
Tea Tree Oil
Tea Tree Oil, which is often used in alternative medicine, is rich in terpinen-4-ol which gives it its strong antimicrobial and anti-inflammatory properties. Furthermore, Tea Tree Oil may stimulate white blood cells which helps the body to fight off viruses and bacterial infections.
Millar BC, Moore JE. Successful topical treatment of hand warts in a paediatric patient with tea tree oil (Melaleuca alternifolia). Complement Ther Clin Pract. 2008 Nov;14(4):225-7. doi: 10.1016/j.ctcp.2008.05.003. Epub 2008 Jul 11. PMID: 18940708.
Budhiraja SS, Cullum ME, Sioutis SS, Evangelista L, Habanova ST. Biological activity of Melaleuca alternifola (Tea Tree) oil component, terpinen-4-ol, in human myelocytic cell line HL-60. J Manipulative Physiol Ther. 1999 Sep;22(7):447-53. doi: 10.1016/s0161-4754(99)70033-3. PMID: 10519561.
Frankincense
This Boswellia tree extract has demonstrated astringent and antimicrobial properties as well as the ability to help wounds heal. It may also help fight inflammation and support skin tissue remodeling.
Han X, Rodriguez D, Parker TL. Biological activities of frankincense essential oil in human dermal fibroblasts. Biochim Open. 2017;4:31-35. Published 2017 Feb 3. doi:10.1016/j.biopen.2017.01.003
Mikhaeil, B., Maatooq, G., Badria, F. & Amer, M. (2003). Chemistry and Immunomodulatory Activity of Frankincense Oil. Zeitschrift für Naturforschung C, 58(3-4), 230-238. https://doi.org/10.1515/znc-2003-3-416
Oregano Oil
Oregano Oil contains carvacrol which may add antiviral benefits to the antifungal, anti-inflammatory, and pain-relieving properties of this essential oil.
Gilling DH, Kitajima M, Torrey JR, Bright KR. Antiviral efficacy and mechanisms of action of oregano essential oil and its primary component carvacrol against murine norovirus. J Appl Microbiol. 2014 May;116(5):1149-63. doi: 10.1111/jam.12453. Epub 2014 Feb 12. PMID: 24779581.
Béjaoui A, Chaabane H, Jemli M, Boulila A, Boussaid M. Essential oil composition and antibacterial activity of Origanum vulgare subsp. glandulosum Desf. at different phenological stages. J Med Food. 2013 Dec;16(12):1115-20. doi: 10.1089/jmf.2013.0079. Epub 2013 Dec 9. PMID: 24320986; PMCID: PMC3868303.
Lemon Oil
Lemon Oil may promote wound-healing and has antimicrobial properties. It contains a potent amount of d-limonene which is renowned for its antioxidant and inflammation-fighting benefits. It also contains Vitamin C which increases its antioxidant activity.
Aboelhadid SM, Mahrous LN, Hashem SA, Abdel-Kafy EM, Miller RJ. In vitro and in vivo effect of Citrus limon essential oil against sarcoptic mange in rabbits. Parasitol Res. 2016 Aug;115(8):3013-20. doi: 10.1007/s00436-016-5056-8. Epub 2016 Apr 21. PMID: 27098160.
Ahmad, M., Khan, T.H., Ansari, M.N. et al. Enhanced wound healing by topical administration of d-limonene in alloxan induced diabetic mice through reduction of pro-inflammatory markers and chemokine expression. BMC Genomics 15, P29 (2014). https://doi.org/10.1186/1471-2164-15-S2-P29
Ethanol
This alcohol has disinfectant and viruvidal activity to help kill the wart and associated virus.
Kampf G. Efficacy of ethanol against viruses in hand disinfection. J Hosp Infect. 2018 Apr;98(4):331-338. doi: 10.1016/j.jhin.2017.08.025. Epub 2017 Sep 5. PMID: 28882643; PMCID: PMC7132458.
Martín-González, N., Vieira Gonçalves, L., Condezo, G. N., San Martín, C., Rubiano, M., Fallis, I., Rubino, J. R., Ijaz, M. K., Maillard, J.-Y., & De Pablo, P. J. (2020). Virucidal action mechanism of alcohol and divalent cations against human adenovirus. Frontiers in Molecular Biosciences, 7. https://doi.org/10.3389/fmolb.2020.570914.
*Disclaimer: Results of these studies may not be an implication of future results.
3

Risk-Free 365-Day Money-Back Guarantee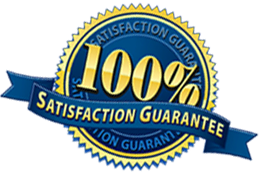 If any natural wart removing topical serum is going to work for you, this is it.
We are so confident that this product is going to work that we offer a full 1-year guarantee. With a 365-day money back guarantee, you can be sure that each Research Verified ® product is the best and safest option available.
If you're serious about finding the most effective wart treatment, then you should try a product that is serious about helping you achieve your goals. We did extensive research to ensure that we found the best wart remover on the market and are so confident that it's going to work for you, that we're offering you a full year to try it out.
How To Protect Yourself From Bad Wart Removers
How do you know you're buying a quality wart remover? There's only one way and that's through the research. No flashy website, aggressive advertising, or overzealous celebrity is going to tell you what will actually work.
Oftentimes you will see manufacturers making outlandish claims that are unsupported and even claiming to have the best product. So many companies make these claims that it's impossible for you to know who's telling the truth and who's just out to take your money. Here are some things you should look out for...
6 Things To Watch Out For When Buying A Natural Wart Remover:
+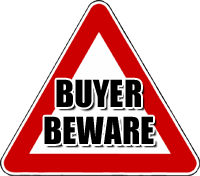 1. Look out for false claims and unsupported Facts. Be cautious of products that claim to be the best and don't show you the facts behind their statements or use fake celebrity endorsements.
2. Avoid "Free Trial Offers". Many companies offer free trials to hook you in. But once you buy, they make it difficult to cancel and you are stuck paying more than you would have for a better product.
3. Avoid automatic rebilling. Many companies will automatically bill your credit card monthly and make it difficult to cancel. This is often bundled with "free trial" options. If they ask for your credit card details, they're probably going to charge you- make sure you know exactly what you're paying for.
4. Make sure ingredients are effective and clinically proven. If you're looking for a high quality formula make sure that the ingredients provide a total care solution for getting rid of warts and keeping them gone. Research Verified's Wart remover consists solely of ingredients whose efficacy is backed up by clinical trials and research.
5. Avoid weak formulas. Some companies hope you will be so excited about a product that they try to get away with including inadequate amounts of critical ingredients. Steer clear of supplements that push formulas with insufficient ingredient concentrations, such as less than 17% salicylic acid, as using too little of certain antibacterial agents can fail to destroy the complete wart.
6. Avoid products with too few active ingredients. A quality wart remover will contain several active ingredients such as Tea Tree Oil and Oregano Oils. Products that contain only 1 active ingredient may be less effective.
Why Does Research Verified® Have the #1 Natural Wart Remover?
+
Research Verified® was created to meet the needs of consumers wanting the highest quality product at a reasonable price with verified research and science to back it up.
Research Verified® consists of a team of researchers who look at the actual science behind what makes a product work.
We analyze the clinical studies to determine the potency and dosage that will be the most effective. We track down where the highest quality ingredients can be found. We review the CofA's (Certificate of Analysis) of every product. We make sure there are no contaminants in the product that might hinder results, like E. coli, S. aureus, Pseudomona, Yeast and Mold.
Our team at Research Verified® found the highest quality version of each ingredient based on scientific data and a stringent research process.
Research Verified®: Trust & Security
In addition, Research Verified® has an unprecedented Risk-Free - 365-day - 100% money-back guarantee. You can feel confident buying from Research Verified® knowing that what you buy is actually going to work.
Research Verified® is partnered with buySAFE, the leading online protection agency, to give you a guaranteed shopping experience for total peace of mind over your purchase. As stated by buySAFE, Research Verified's "identity, reputation, experience, financial stability, and ability to honor their sales terms and conditions have been verified by buySAFE."
Risk Free - 365 Day - 100% Money Back Guarantee
+
In Conclusion - Research Verified® Wart Remover Exceeds Industry Standards on Multiple Fronts
+
In summary, Research Verified® Wart Remover meets all of the criteria listed above. It's the highest quality wart remover that we've found and we highly recommend it. Here's a list of some of the criteria that it meets.
Research Verified® Wart Remover:
Meets and exceeds all of the strict criteria above.
Contains only the highest quality ingredients that have been determined to be effective in clinical studies.
Is a dual-action formula

to

destroy warts and help the skin to heal and fight infection

.

Made in a FDA-registered, cGMP-certified lab that complies with the US Pharmacopeia's quality standards.
Insured by buySAFE for maximum consumer protection.
Third-party tested and contains no contaminants in the product that might hinder results.
And has a risk-free - 365-day - 100% money-back guarantee.
We understand that you have a choice when purchasing wart remover. At Research Verified®, our goal is to give you the best possible wart remover from a trusted and verified source.
We are thrilled with the results and are sure that you will be too!
What Wart Remover Should You Buy Now?
We recommend buying the Research Verified® Wart Remover 6 bottle family-pack for the greatest savings. This product meets all of the above criteria and is guaranteed to work or your money back. You have nothing to lose -except your warts!
Trial Pack

$ each

Regular Price:

$

Save:

%

(-

$

)

Today`s Price:

$
Most Popular

$ each

Regular Price:

$

Save:

%

(-

$

)

Today`s Price:

$
Best Value

$ each

Regular Price:

$

Save:

%

(-

$

)

Today`s Price:

$