Research Verified® Reviews
What do Critics say about Research Verified®?
Critics and Consumers agree that Research Verified® is one of the best supplement manufacturers in the industry. Some of the top websites and consumer advocacy groups rate Research Verified® with top tier ratings and go as far as to recommend them to consumers.
Establishing a company's reputation and credibility is made just that be easier given the availability of online reviews. Reviews are a strong indicator of how well (or not as the case may be) a company operate, the quality of the products they manufacture and the kind of results experienced when using their products. Reviews provide consumers with essential tools to allow them to be more savvy to better understand what they are buying and investing in. Afterall, when it comes to your health, you should not take any chances. Research Verified® welcome such reviews and are happy with what our consumers are saying about us and our products.
Research Verified® receives an A+ rating at the Better Business Bureau (BBB) and a 5 star composite score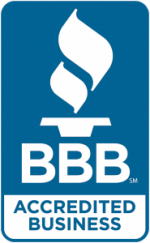 BBB is an ethical marketplace in which buyers/sellers can learn to know who to trust and who not. It is possible to leave either a complaint or a review about services and products. Research Verified® to date have received only positive feedback and have an A+ rating and a 5 star composite score. We pride ourselves on listening and truly hearing what our customers have to say and it shows in the top rating awarded to us by BBB.
Another great service, that many people rely on for product information is BBB. They provide an ethical marketplace where buyers and sellers can trust each other - such sites provide an invaluable resource for enabling consumers to make informed purchase choices as well as ensuring business standards remain high and credible.
More top ratings from a range of review sites for Research Verified®

Authority Health is a well established research based reporting website that provides objective, unbiased, honest information in the form of articles that discuss interesting topics that focus on such things as nutrition, health, weight loss, diet, lifestyle and much more. They have been around for a number of years and are growing rapidly due to their easy accessibility and interesting content. It is always great to find a reputable site that provides great information! They talk highly of Research Verified®. It's specific review about Research Verified® details key aspects about who we are and why we believe we stand head and shoulders above the rest. They have written a great review about the many benefits you can expect when purchasing from us, including our unparalleled 365-day money back guarantee for any customer who is not happy with the results they experience when using our products.
One key element that their review about us focuses on is the external validation from reviews people who have used out products and the results that Research Verified® carry out which is essential for unbiased reporting about whether a supplement is worth investing in. They focus heavily on the reviews from independent consumers to establish the effectiveness of a product.
Typical comments they note from many happy customers include:
"I really like this company. I think it's year long guarantee is the best I've ever found in the supplement industry and I like that they don't add fillers and unnecessary ingredients to their formulas. All the reviews I read about these guys gave me strong confidence to buy their products and I'm glad I did because the best bit is that it's products work (which is why I buy it in the first place). Great results from a great company. "
"After doing extensive research online about a natural way to lower my blood pressure, I came across these Research Verified Omega-3 Capsules....and within just a week of taking them, not only has my blood pressure gone down, but my hair is shinier, my skin looks really healthy and my nails are growing fast and strong. I would definitely recommend this product!"
Similar reviews can found on Authority Reports, who suggest that Research Verified® actually deserve a five star rating! Why? They suggest that we are indeed "one of those few companies who take pride in their work. The company does not misrepresent the facts, nor does it use outrageous claims in order to sell its products".
Consumer Health Review is another independent review site that has identified that Research Verified® is " a company to trust". Product quality, huge range of supplements, top customer service, great testimonials and safety are key areas that they felt places us at the top of our league.
Without doubt, Research Verified® is the market leader for health and lifestyle supplements and for good reason. Don't just take our word for it, read the reviews!
Why Does Research Verified® Have the #1 Supplements on the Market?
Research Verified® was created to meet the needs of consumers wanting the highest quality
products at reasonable prices with verified research and science to back it up.
Research Verified® consists of a team of researchers who look at the actual science behind what makes a product work.
We analyze the clinical studies to determine the potency and dosage that will be the most effective. We track down where the highest quality ingredients can be found. We review the CofA's (Certificate of Analysis) of every product. We make sure there are no contaminants in the product that might hinder results and be dangerous to your health​, like E coli, S aureus, Pseudomona, Yeast and Mold.
Our team at Research Verified® find the highest quality ingredients based on scientific data and a stringent research process.