Are you looking for the best way to get your Omega-3s? Look no further than Research Verified Omega-3! This product is made from premium quality ingredients and provides an excellent source of essential fatty acids. It is free from contaminants and comes with a money-back guarantee, so you can be sure you're getting the best value for your money. Whether you're looking to improve your overall health or just want to make sure you're getting enough Omega-3s in your diet, this supplement is the ideal solution.
What is Research Verified Omega-3?
Research Verified Omega-3 is a high-quality dietary supplement specifically formulated to provide your body with the essential Omega-3 fatty acids it needs to support overall health. This powerful formula contains premium highly-refined fish oil. Each serving supplies your body with EPA and DHA in the right proportions for maximum health benefits. With Research Verified Omega-3 you can be sure you're getting the best quality Omega-3 supplement available on the market today.
What are the Benefits of Research Verified Omega-3?
Research Verified Omega-3 is made from the highest quality ingredients, and contains a powerful combination of EPA and DHA, two key components for optimal health. Studies have shown that taking Omega-3 on a daily basis can provide several benefits to your overall health, including:
And the best thing is that this product comes with a 365-day 100% money-back guarantee. This means that if you don't get the results you want, you can return the product at any time within 365 days – that's right, a whole year – for a full refund on your purchase.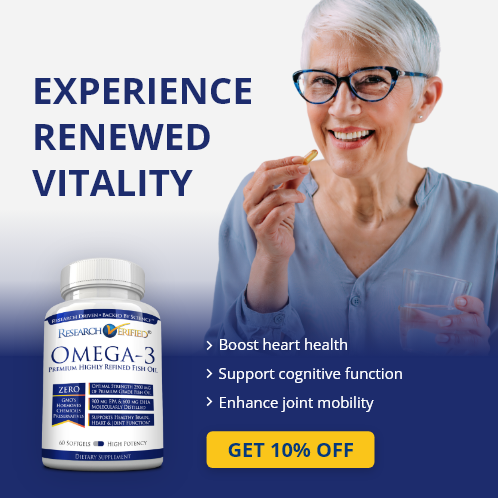 What Do the Reviews Say?
When it comes to Omega-3 supplements, Research Verified has been getting great reviews from customers. Many customers report positive results after taking this product and they love that it is made with pharmaceutical grade ingredients, is 100% pure, and has no aftertaste.
Authority Health noted that Research Verified Omega-3 was very easy to use and their customer service was top notch. They reported that the supplement was a great value for money and provided great results (5).
FakeSpot found that Research Verified Omega-3 had an excellent reputation among customers, with most customers being very satisfied with the product. They found that the product provided many health benefits, including increased energy levels and reduced inflammation (6).
And here is what some of the Amazon customers had to say:
I started using this product to help alleviate dry eye symptoms and have found it to be very effective. I also appreciate that there is NO fish oil taste and just as importantly, no aftertaste. The fact that fish oil has so many health benefits makes this product a repeat choice for me.
I have been taking it for a little over a month and I definitely feel a decrease in the general diffused joint pain in my neck, shoulders and elbows that I've been experiencing chronically for five years. I have gone back to my normal exercise routines with some mindful modifications and seem to be doing well. I'm looking forward to even more relief as I continue to use this product daily.
Easy to swallow, doesn't give me a sick feeling that other softgels do, and no aftertaste.
My husbands triglycerides were 385 when he started taking this fish oil. After taking as directed for three months and watching his diet, we are happy to report that his triglycerides have come down to a healthy 146!!! Fantastic results. Will buy again and again.
Check out more 5 star reviews here.
Overall, this product seems to be a great choice when it comes to Omega-3 supplements. Customers are consistently happy with the results they see and are impressed by the quality of the ingredients and lack of side effects. It's worth giving this supplement a try if you're looking for an easy way to increase your Omega-3 intake.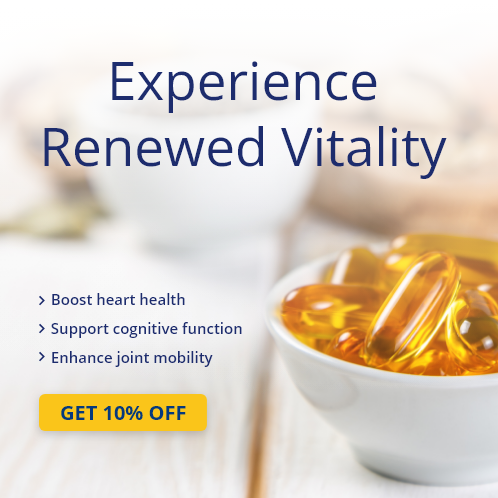 WHAT ARE THE INGREDIENTS IN RESEARCH VERIFIED® Omega-3?
Research Verified Omega-3 comes as a gelatin capsule with 2500 mg of Highly Refined Fish Oil, consisting of 900 mg EPA, 600 mg DHA, and 300 mg other Omega-3 fatty acids. That's it. There are no other ingredients to subtract from the efficacy of the product.
ARE THERE ANY SIDE EFFECTS To look Out for?
Research Verified® Omega-3 is a clinically-based product that contains refined fish oil. Rigorous third-party testing ensures that the product delivers one of the purest and safest Omega-3 fish oil formulas on the market.
The manufacturer is also clear about its facility having FDA approval status as well as cGMP certification. This is great as these two factors provide consumers peace of mind regarding the safety of manufacturing processes. Nevertheless, consumers should check with their physician before adding a new supplement to their routine. It is especially important for people with underlying health conditions or for those who typically experience unwanted reactions to supplements that they consult with their medical advisor.
Where to Buy Research Verified Omega-3
If you are suffering from pain caused by inflammation, want to improve cognitive or cardiovascular function, or need a mood boost, then try Research Verified® Omega-3! It is available for purchase through the Research Verified website or from the Research Verified Amazon Store. The health benefits of Omega-3 can be life changing and with Research Verified's commitment to quality, you can be sure that you are getting a safe and effective supplement.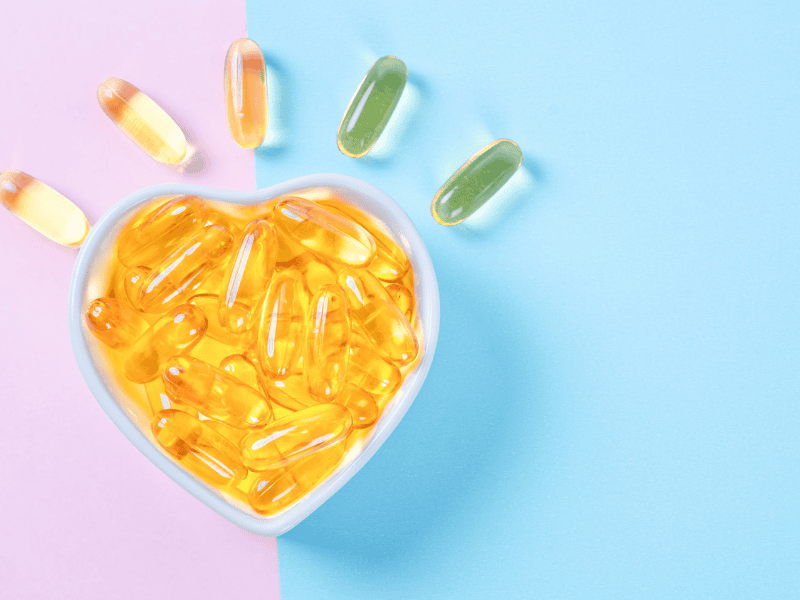 Research Verified®
Omega-3
Protect your heart!