The best health supplements are manufactured to support an individuals' nutritional needs. It is typically the manufacturer's intention to create an efficacious product that helps defer the onset of minor and major health conditions or reduce the severity of associated symptoms. While there are various health supplement manufacturers that produce an array of products with specific nutritional goals, only a handful of manufacturers deliver the standard of quality that they associate with their products and manufacturing processes. A quick scan online will reveal positive Research Verified® reviews indicating that this particular manufacturer produces effective and efficient health supplements. They suggest that Research Verified® is among the manufacturers offering products that deliver successful results in accordance with marketing claims.
We take a deep dive into Research Verified® and discuss the qualities that set this manufacturer apart from the competition to help you make an informed consumer decision and choose the best health supplements on the market.
Who is Research Verified®?
Research Verified® is a recognized and reliable manufacturer of the best health supplements on the market. The company is dedicated to the creation of nutritional products, including vitamins, minerals, and other health and wellness supplements, that offer clinically-backed nutritional support. Research Verified® prides itself in safe manufacturing protocols that are responsible for the production of quality products. The desire to offer individuals access to scientifically supported nutritional supplements at the most competitive prices drives the manufacturer's operations.
The Research Verified® team is comprised of a selection of medical experts and health professionals, including doctors, scientists, nutritionists, and more, with years of experience in the health and wellness industry. The close collaboration of these diverse and skilled members allows Research Verified® to operate at the forefront of nutritional support and continue to produce the best health supplements on the market.
Research Verified® presents itself as transparent and provides clarity on supplementation, studies that showcase the benefits of particular products, and how to get the best from your nutritional habits. Coupled with an array of beneficial customer support services and a readily available team of community responders, Research Verified®'s honest medical discussions around supplementation bode well for the efficacy of their products and the reliability of the company as a manufacturer of the best health supplements on the market.
What Do the Research Verified® Reviews Say?

Online reviews give consumers greater confidence in particular products and various manufacturers as they help shoppers navigate the seemingly endless list of health supplement producers. It is essential that consumers read up on health and wellness companies before purchasing from them as these reviews give one a greater sense of a particular manufacturer's trustworthiness and the efficacy of their products. In Research Verified®'s case, the reviews are overwhelmingly positive and many favorable testimonials support the claims made on the website.
The following notable reviews and testimonials should be taken into consideration as one determines whether or not to purchase health supplements from Research Verified®:
Research Verified® Reviews: Amazon
Research Verified® products have gone on to receive many positive reviews from consumers over and above quality reviews from authoritative sources. Amazon is a primary platform to assess the quality of a supplement manufacturer in accordance with reviews as the third-party retail site sees hundreds and thousands of customers just like us shopping for particular wellness products. Upon close inspection of the Research Verified® range available on Amazon, one will note that the vast majority of their products have received at least 4 out of 5 stars with hundreds of reviews between them.
Reviews for Research Verified® Turmeric Curcumin are of particular interest as 74% of customers rated the product 5 stars.
The following exerts can be found on the Amazon website:
This product really helps with inflammation. My rheumatologist suggested that I try taking a turmeric supplement. I did my research and this product consistently finished at the top of every review. I have been on it for over a year and could not be more pleased. I would recommend it to anyone suffering from joint pain. The capsules are easy to swallow which is a bonus. Nothing worse than having a pill dissolve in your mouth.

Stephen Mehlis – 5.0 out of 5 stars, March 16, 2021
I did a lot of research on Turmeric brands and went with Research Verified® because Consumer Reports rated it #1. I am very pleased with the results and would recommend this product.

Darla C. – 5.0 out of 5 stars, March 14, 2021
Started using this 01/26/18 and within 2 weeks had improvement in joint pain, which is also a mood booster. Less pain….better mood!! So far, I'm very happy with the results and will purchase again. I have used the Omega-3 in the past and also was very pleased with the results. Initially, I was skeptical about trying any product, but with the 365-day return guarantee, I had to try it. Face it, you have to use some products for 30, 60 even 90 days before you see results. The 365-day return guarantee actually is a "guarantee" and it works. I did return another product with empty bottles and was refunded in full. I have told family and friends and can't say enough about how pleased I am. Will definitely purchase again!!

CiCi – 5.0 out of 5 stars, February 16, 2018
The presence of such a vast majority of positive reviews on Amazon is especially beneficial to note as health supplements work differently for everybody. The appearance of a few negative reviews should not warrant much concern as these often represent rare instances where individuals may have had a reaction to the product when used alongside other medication. Furthermore, it is extremely encouraging to note that the extensive number of positive reviews are classified as "Verified Purchases", include a lot of helpful detail so that you can make an informed decision, and state the exact effects of the Research Verified® supplement. These detailed reviews overshadow the potential spam and/or fake negative reviews that offer little evidence about the individual's personal experience with the product.
Is Research Verified® a Reputable Company?
Before one chooses a health supplement manufacturer to purchase from, it is advisable to consult the company's quality control procedures. Manufacturing quality control is imperative as it guides safe and appropriate processes that are signed off by reliable and unbiased third-party organizations. When considering Research Verified® reviews, it is beneficial to note the appearance of several quality control measures regulated by reputable organizations. The following information discusses the most notable practices that Research Verified®'s manufacturing adheres to:
FDA Registered Facility
The FDA, US Food and Drug Administration, is the primary organizational body responsible for the regulation of health and nutrition products in association with public health. The administration is tasked with checking and enforcing the compliance of manufacturing facilities around the country in accordance with quality guidelines. Consumers should never purchase health supplements from a manufacturer that does not clearly identify their FDA-regulated status as this indicates a lack of concern for the authoritative compliance regimen. This could result in poor quality control, ineffective production, and harmful substances in the operational process. The clear identification of FDA regulation on Research Verified®'s website supports the claims regarding their high-quality manufacturing processes.
cGMP Certified Manufacturer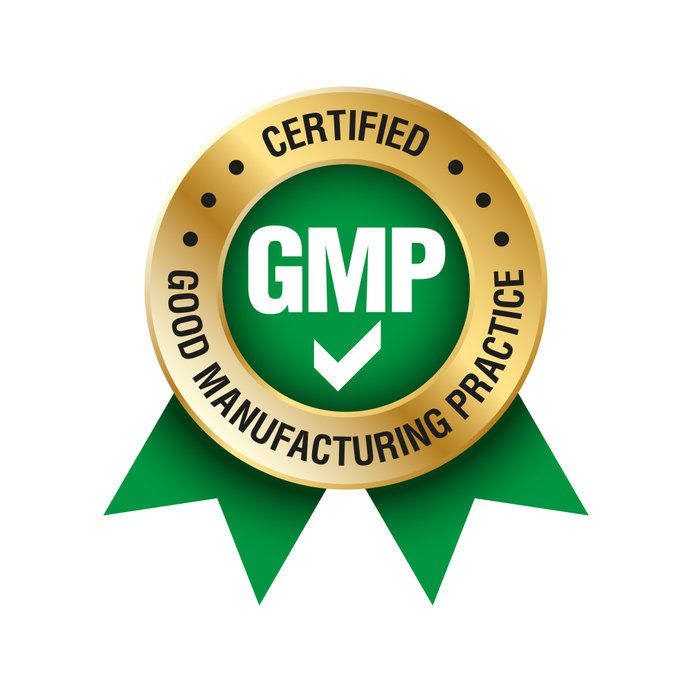 Having FDA-regulated laboratories is important, however, it is not the only quality control measure that should be considered when searching for health supplement manufacturers. It is essential that consumers purchase products from online retailers that clearly identify their cGMP certification. The Current Good Manufacturing Process (cGMP) certification is awarded to manufacturers that abide by several protocols designed to ensure the safety and security of quality manufacturing processes. The certification is reserved for manufacturers whose products have been tested under rigorous standards to ensure efficacy, thus supporting a companies inclusion of marketing claims regarding successful administration. The appearance of an FDA awarded cGMP certification bodes well for the efficacy of Research Verified®'s product catalog.
US Pharmacopeia Compliance (USP)
Another significant sign of Research Verified®'s quality control measures is their compliance with the US Pharmacopeia Convention (USP). The compliance ensures that health supplement manufacturers produce product formulas that are safe and effective. The products themselves must undergo a series of tests and analytical procedures that demonstrate the efficacy of products against the claims that manufacturers make. It is beneficial to see the inclusion of this compliance on Research Verified®'s website as it further supports their quality control over and above the presence of pertinent stamps of approval, namely FDA regulation and cGMP certification.
The Quality and Purity of Research Verified® Formulas
The aforementioned quality control measures bode well for the efficacy of Research Verified®products as they support the company's manufacturing processes and product formulas. Still, it is important to consider the formula of each particular supplement and assess its strength and safe dosage against the best practices within that products category. Consumers should take note of the following key considerations when assessing the reliability of Research Verified®'s product formulas:
Third-Party Tested Ingredients
Third-party testers will assess the scientific reliability of particular ingredients in the best health supplements on the market. Research Verified® reviews and other reports regarding their formulas highlight the inclusion of beneficial substances for particular purposes. For example, the presence of Tocopheryl Acetate (Vitamin E) & Biotin in the Research Verified®'s Hair Growth supplement is scientifically shown to support the development of longer and more healthy hair. Each Research Verified® product includes critical components that promote successful results based on third-party tested studies into their effectiveness. This supports the positive reviews regarding the ingredients of Research Verified®'s top products.
Accurate Concentrations and Dosage Guidelines
Consumers should always purchase health supplements from manufacturers that utilize the appropriate concentrations of the key ingredients and provide clear dosage guidelines for best results. One can look as far as Research Verified Collagen Powder to assess the accurately concentrated formulas that underpin the manufacturer's wide range of products. The Collagen Powder contains 8000 mg of hydrolyzed marine collagen which, according to authoritative sources, falls within the safe-to-use parameters of 2.5 – 10 grams but leans more towards the higher end of the spectrum for better results acquisition. Furthermore, Research Verified® is extremely transparent about the safety and accuracy of product use through clear dosage guidelines that consider the health and wellbeing of every consumer.
Exclusion of Harmful Substances
The final quality checks to make when you consider the purchase of a health supplement is to confirm that there are no harmful or toxic ingredients present in the product formula. Research Verified® is abundantly clear about the lack of contaminants and other harmful substances found within their product formulas. This claim is enforced by the presence of FDA regulation, a cGMP certification, and compliance with USP. It is extremely beneficial to see this from both the manufacturer and indications of positive consumer Research Verified® reviews. It is also worth noting that Research Verified® provides extensive information regarding the safe use of their products, clearly displays the presence of any allergens in certain products, and recommends consultation with your general health practitioner prior to supplementation if pregnant, nursing, or already taking other medication.
365-Day Money-Back Guarantee
The formula itself is not the only sign of a quality health supplement. Money-back guarantees are offered by the best health and wellness companies on the market as they understand that product results may vary from individual to individual. The presence of a money-back guarantee protects consumers against the odd chance that a product does not live up to the manufacturer's claims. The benefit of Research Verified®'s money-back guarantee is in its length. The guarantee extends for up to a year, and this gives consumers enough time to appropriately test the efficacy of their purchase. As health supplements typically take up to three months to show results, the guarantee is extremely beneficial to note. It showcases the confidence that the Research Verified® team has in the efficacy of their supplements.
Where to buY Research Verified®?
Online retail continues to grow and the health and wellness industry has seen an influx of eager shoppers in recent years. That said, the growing confidence in online shopping has also brought with it a general skepticism over the safety and security of particular online stores. Consumers need to know that manufacturers protect them during transactions, and Research Verified® is extremely clear about this. The following considerations should give one peace of mind when choosing to shop with Research Verified®:
Shopping Security Guarantees
Over and above the presence of a product guarantee, Research Verified® supports safe shopping through the inclusion of the Norton Shopping Guarantee. This guarantee protects consumers from ID Theft, provides a Purchase Guarantee, and a Lowest Price Guarantee. The encryption of personal information and data with Symantec and elimination of Malware with SiteLock further support a secure transaction at checkout.
Discreet Packaging
Research Verified® regards customer privacy highly and packages products discreetly so that couriers and other personal that come into contact with the products are unaware of the contents of each package. This helps mitigate potential theft of products and unwanted inspection that could occur at specific points of delivery.
Responsive and Professional Customer Service
It is possible to gauge the reliability of a manufacturer and the quality of their products based on their customer service. The best health supplement manufacturers provide clear call-to-actions and make their contact information highly accessible. This is the case with Research Verified® who are constantly helping consumers navigate their platform to get in touch with the customer service team. Should you ever need to consult a Research Verified® team member or request a refund, you can complete the quick and easy contact form here, send an email at [email protected], or give us a call at 800-685-3330.
The Research Verified® Product Range
When looking at the positive Research Verified® reviews, one will note that many customers are happy and satisfied with a range of products. The presence of many health products supports the quality of the brand as it shows a strong desire to alleviate the common conditions and uncomfortable symptoms associated with various health conditions.
The Research Verified® product range includes an Appetite Suppressant to help individuals achieve their weight loss goals, a CoQ10 supplement to promote better cardiovascular health, and a Sleep Aid formula to fight insomnia and sleep deprivation, to name a few.
With each product formula, Research Verified® has incorporated the key ingredients that support the product's health-related concern. For example, sleep supplements contain ingredients that are scientifically shown to balance one's sleep-wake cycle and dietary supplements provide ingredients that are clinically proven to increase feelings of satiety.
Reach your health goals with Research Verified® Supplements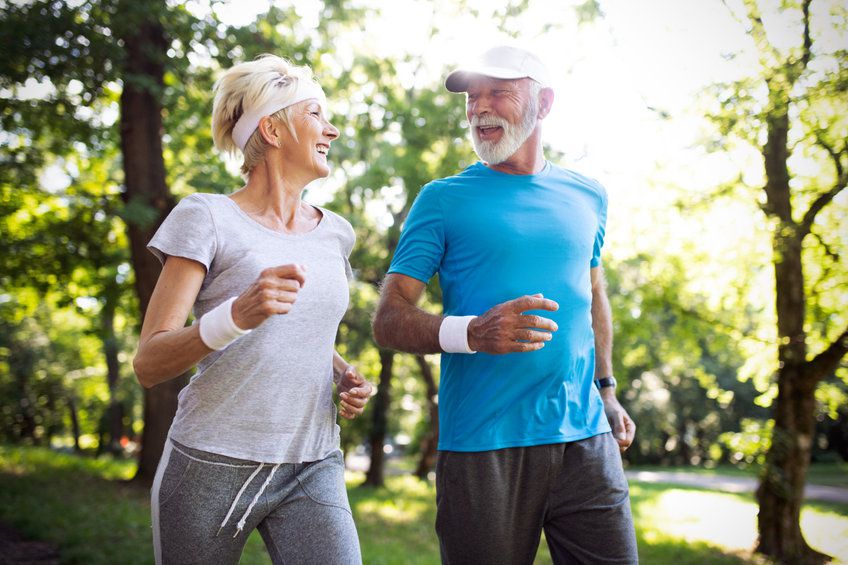 When it comes to one's health and nutrition, choosing the right health supplement is critical to saving money, avoiding scams, and reducing the potential to experience harmful side effects. Consumers should make the decision carefully and consider the claims of supplement manufacturers against quality control seals of approval and positive customer reviews.
Research Verified® is a top health and wellness product manufacturer. Most importantly, the Research Verified® laboratory is FDA registered, contains cGMP certification, and is in compliance with USP. Additionally, the formulas themselves include only the essential ingredients that target the associated health condition and are scientifically proven to work quickly and effectively. These formulas are also accurately concentrated and given clear dosage guidelines. Furthermore, the inclusion of safe shopping as well as the presence of positive Research Verified® reviews and authoritative testimonials highlight the efficacy of its extensive product range.
Finally, this is the only supplement company to offer a 100% 365-day money-back guarantee on each and every product! You literally have nothing to lose and only your health to gain. Your future self will thank you!