According to early reports, the history of turmeric traces its culinary and healing use back 4,000 years to the Vedic culture in India (1). The spice then spread across Asia and Africa before becoming a global culinary phenomenon and an addition to the thriving natural health and wellness industry thanks to its ability to lift the mood, decrease inflammation, and improve digestive health. Currently, people can't get enough of Research Verified® Turmeric Curcumin! Read reviews, get to know the science behind this amazingly versatile 'spice of life' and find out why Research Verified® has unlocked the winning formula to get you real results.
Research Verified® Turmeric Curcumin
Research Verified® Turmeric Curcumin Reviews
Before you hear what we have to say, read Research Verified® Turmeric Curcumin reviews from our happy customers. These are all written by verified customers on Amazon.
I have had pain in my neck and should from an accident 30 years ago. a bulging disc issue…I bought a Walgreens brand that really didn't work. I found this after reading an article and tried it. I am not saying this is the only brand to buy but this is working for me. Not all Turmeric is created equal so give this a try. You won't regret it. I now buy it in bulk to reduce the cost.

Ramsfam99, January 20, 2017
This is by far the best supplement I've taken. My mother, daughter and myself all take this product. If you have sore, weak joints, backaches. etc. this is definitely what you need. My 34 year old daughter was in so much pain, it would take her an hour to get out of her bed, stretching and pulling, loosening up. I have herniated, ruptured discs in my neck and back. I am in the best shape now that I've been in 20 years. No, I am not affiliated with this company. But I am a complainer when something doesn't work, so I am a praiser when it does…Try it, I honestly believe it will change your life.

Patricia S., April 14, 2018
Started using this 01/26/18 and within 2 weeks had improvement in joint pain, which is also a mood booster. Less pain….better mood!! So far, I'm very happy with results and will purchase again. I have used the Omega-3 in the past and also was very pleased with results. Initially, I was skeptical about trying any product, but with the 365 day return guarantee I had to try it. Face it, you have to use some products for 30, 60 even 90 days before you see results. The 365 day return guarantee actually is a "guarantee" and it works. I did return another product with empty bottles and was refunded in full. I have told family and friends and can't say enough about how pleased I am. Will definitely purchase again!!

CiCi, February 16, 2018
I purchased the Turmeric Curcumin for joint relief and after the first pill I noticed a difference in my demeanor.

I really wasn't aware of it's help for depression… I didn't know I had depression! Yet, I have experienced a change in my outlook. It takes effect within a half hour of taking the supplement.

To be honest I am more aware of the mental support of the pill than of the joint support.

Jane, November 23, 2017
This product really helps with inflammation. My rheumatologist suggested that I try taking a turmeric supplement. I did my research and this product consistently finished at the top of every review. I have been on it for over a year and could not be more pleased. I would recommended it to anyone suffering from joint pain. The capsules are easy to swallow which is a bonus. Nothing worst than having a pill dissolve in your mouth.

Stephen Mehlis, March 17, 2021
What is Research Verified® Turmeric Curcumin?
Research Verified® Turmeric Curcumin contains two specialized and patented ingredients: Curcumin C3 Complex® and BioPerine®.
Curcumin C3 Complex® is derived from rhizomes found in the Curcuma longa plant and is standardized to 95% active curcuminoids. This patented complex is a clinically tested blend of the 3 main types of curcuminoids shown to provide incredible health benefits.
BioPerine® is a patented form of piperine which has been studied extensively for its ability to increase absorption of nutrients in the body. Amazingly, it has been clinically proven to enhance turmeric absorption by 2,000%!
Additionally, Research Verified® Turmeric Curcumin delivers a powerful daily serving of 1500mg of curcumin to ensure that it really helps improve the mood, boosts anti oxidant levels, supports the gut, and targets underlying causes of common skin conditions.
Dosage Guidelines for Turmeric Curcumin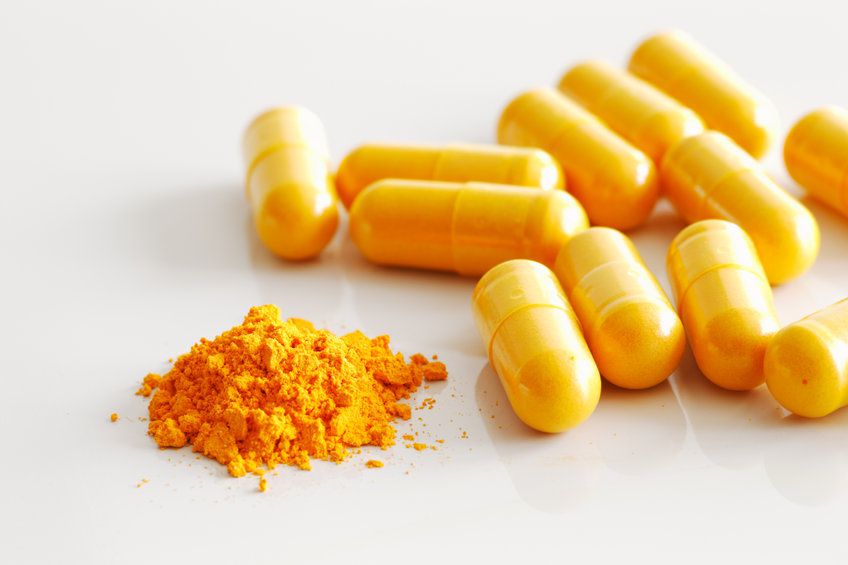 It is important to be aware of the proper dosage guidelines for turmeric curcumin supplements if you wish to receive the optimal results and minimize the risk of potential side effects. The best manufacturers on the market ensure that their turmeric curcumin supplements adhere to scientifically supported recommendations, and Research Verified® has formulated this product based on the best dosage for ideal results.
Turmeric curcumin supplements should contain 95% curcuminoids as any less will deliver inferior health-boosting qualities. This is the highest potency which lowers safety risk, ensuring that the formula delivers on its claims. The following report shares more insight into the accurate dosing of turmeric curcumin (2).
Besides a positive concentration of curcuminoids, Research Verified®'s formula contains 750mg of a patented Curcumin C3 Complex per capsule. It is advised to take two capsules per day for optimal results. This will provide the body with a total of 1,500mg curcumin per day, and that aligns with scientific recommendations of up to 1,500mg per day (3). This specific formula also includes 20mg of BioPerine® which is essential for the optimal delivery and absorption of curcumin. Consumers should avoid purchasing turmeric curcumin supplements that do not contain Bioperine® as these will not deliver the ideal health benefits associated with the chemical compound.
what are the side effects of Research verified® Turmeric curcumin?
Customers do not report any negative side effects after taking Research Verified® Turmeric Curcumin. In general, turmeric curcumin is considered safe in the correct dosages. It is important to note, however, that every individual will react to the supplement differently and one should keep an eye out for side effects during and after supplement consumption to determine the safety of use. For example, excessive consumption of turmeric may result in an upset stomach.
9 Health Benefits of Research verified® turmeric curcumin
So what are the health benefits you can expect from taking Research Verified® Turmeric Curcumin?
1. Anti-Inflammatory Properties
Turmeric curcumin is a powerful anti-inflammatory. Proper inflammation management is critical to your overall health and wellbeing as your body's immune response to injury or infection may support recovery or hinder it (4). For example:
Acute inflammation refers to beneficial short-term inflammation that leads to redness, swelling, and pain.
Chronic inflammation refers to harmful long-term inflammation that can lead to hypersensitivity, autoimmune disorders, and autoinflammatory diseases.
Acute inflammation is the body's natural response to injury or infection. However, chronic inflammation is an unnatural and potentially problematic result of improper inflammation management.
Turmeric curcumin supplements can help individuals manage inflammation as authoritative sources conclude the core ingredient, curcumin, prevents high levels of inflammation that may lead to chronic inflammation and also protects against low levels of inflammation that may prevent the body from recovering from injury or infection (5).
2. Improves Antioxidant Levels
Oxidative damage remains a critical contributor to aging and many age-related diseases. Oxidative stress refers to a bodily state whereby an excess of free radicals is present in the body's cells (6). Free radicals are molecules that arise as byproducts of the metabolic process, and an increase in free radical presence may negatively impact the body's natural operations – which is what we refer to as oxidative stress. This stress can cause individuals to experience the following harmful effects:
Chronic inflammation as oxidative stress triggers prolonged periods of inflammation within the body.
Neurodegenerative diseases as free radicals damage brain cells and may cause cell death in the body.
Turmeric curcumin's ability to fight oxidative stress and reduce the impact of conditions linked to the bodily state is positive to note. Reports suggest that the chemical structure of curcumin can neutralize the presence of excess free radicals in the body (7). Furthermore, additional studies support the notion that curcumin can prevent the formation of free radicals and improve the activity of other antioxidants in the body (8). This means that Research Verified® Turmeric Curcumin may prevent serious conditions that arise from high oxidative damage of free radicals.
3. Contains Bioactive Medicinal Compounds
While the turmeric spice may only contain small concentrations of curcumin, turmeric curcumin supplements provide the body with high levels of the chemical compound to support its bioactive medicinal qualities. To improve the rate at which the body experiences these medicinal benefits of curcumin, reliable supplement manufacturers include the natural substance BioPerine® (piperine) in the best turmeric curcumin formulas on the market.
Even more so, BioPerine® remains the most beneficial patented version of piperine available to support curcumin's bioactive medicinal compounds (9). The addition of this ingredient supports the body's ability to absorb curcumin and, thus, experience the many medicinal benefits of its consumption. Primarily, studies support these benefits through the assessment of high concentrations of curcumin. Therefore, consumers should seek accurately concentrated turmeric curcumin supplements to receive optimal health and wellness results from the bioactive medicinal compounds of their formulas.
4. Supports Heart Health
Heart disease remains a threat to individuals all over the world of all ages. Complicated internal operations dictate the body's ability to fight infection or damage that may cause heart disease, however, curcumin may be a simple addition to support your heart health. In fact, studies suggest that curcumin may reverse the common causes of heart disease (10).
Curcumin's ability to support heart health is linked to its ability to support the proper functioning of the body's endothelium. The endothelium is the lining of the blood vessels, which secretes chemicals and substances that control vascular contraction and relaxation, blood clotting, platelet adhesion, and immune function. Proper endothelial functioning may reduce the risk of heart disease as endothelium dysfunction is said to increase the risk of heart disease. This is because improper blood vessel functioning can lead to high blood pressure, slowed blood clotting, and more according to authority sources (11).
Beyond its impact on endothelium functioning, turmeric curcumin fights inflammation and oxidative stress that would otherwise play a role in poor heart health. Studies highlight that patients consuming high concentrations of curcumin are less likely to experience heart attacks than those who do not consume the chemical compound (12).
5. Boosts Brain Health
The brain-derived neurotrophic factor (BDNF) is a gene in the human DNA that is responsible for the production of an important protein that promotes the functioning of neurons in the brain. According to studies, this protein has the ability to support memory and learning as well as impact other areas of the brain. A decrease in the concentration of BDNF may result in poor brain performance and the possible onset of brain disorders or diseases. Turmeric curcumin's ability to improve the levels of BDNF in the body may increase brain performance and result in better brain function. Scientific studies support these theories and suggest that turmeric curcumin supplements can reverse brain disease and age-related brain consequences (13).
5. May Prevent Alzheimer's Disease
Turmeric curcumin's ability to support brain health and increase the levels of BDNF in the body may also be linked to the prevention of Alzheimer's Disease. Alzheimer's Disease is a common form of dementia that causes the brain to slowly deteriorate. The introduction of turmeric curcumin, according to studies, may reduce the inflammation and oxidative stress that plays a role in the formation of Alzheimer's Disease (14). Another thing to note is that studies showcase turmeric curcumin's ability to clear plaque buildup of protein tangles called amyloid plaques.
6. Fights Depression
According to studies, turmeric curcumin is able to help ease depression and the anxiety individuals that suffer from the common mental condition experienced on a daily basis. Studies highlight that subjects experienced decreased feelings of depression when consuming medication with curcumin present, indicating that high concentrations of the chemical may help alleviate depression-related symptoms (15). Depression's link to BDNF is also interesting to note as higher levels of BDNF in the body can reverse signs of depression, further supporting the inclusion of turmeric curcumin supplementation with one's diet to prevent depression and associated stress or anxiety.
7. AIDS Arthritis PaIN
Inflammation in the joints is a primary contributor to arthritis and patients can alleviate the symptoms associated with and/or reduce their experience with arthritis through the supplementation of turmeric curcumin in their diets. The high anti-inflammatory properties of turmeric curcumin are said to be the primary contributor to its ability to support arthritis patients, and the following study supports this theory (16). There have been numerous additional studies that delve further into turmeric curcumin's ability to prevent arthritis, and these all point towards the chemical being a healthy and beneficial addition to one's supplemental regimen.
8. Combats Chronic Diseases Associated with Aging
Turmeric curcumin's ability to reduce experiences with cancer, Alzheimer's Disease, arthritis, and other conditions indicate that the chemical is a combatant of chronic diseases typically associated with aging. These are among three of the many age-related conditions that turmeric curcumin may prevent, and studies highlight that its anti-aging benefits may go beyond the reduction of experiences with these conditions (17). For these reasons, it may be wise to consider the addition of turmeric curcumin alongside a healthy and well-balanced diet to minimize the risk of falling victim to common age-related diseases and health conditions.
Research verified® for quality supplements
Research Verified® adheres to rigorous quality control testing to ensure the following:
The highest quality ingredients according to scientific studies are used
Proper dosage based on clinical recommendations is provided
FDA registration and cGMP certification ensures the quality of manufactured products
Compliance with US Pharmacopeia's quality standards highlights the efficacy.
Third-party testing supports quality based on regulations.
Exclusion of toxins and harmful chemicals minimizes potential side effects.
Vegan-friendly vegetarian capsules ensure increased bioavailability for best results.
Will Research Verified® Turmeric Curcumin Actually Work?
Adding the benefits of turmeric into your life has never been easier! Research Verified® Turmeric Curcumin contains the ingredients you want in a dosage proven to get you real results. Additionally, this product is supported by several quality control guidelines including FDA registration and a cGMP certification (18). The best part is that if you want to try this product for an entire month before deciding how you feel about it, you can! In fact, the 365-day money-back guarantee means you can give your body the time it needs to respond to this supplement. It's easy to offer returns on used and unused bottles when you know you have a winner! You'll never know until you try it yourself, so what are you waiting for?