Are you considering using Research Verified Garcinia Cambogia for weight loss? If so, you're not alone. This popular supplement has been gaining a lot of attention lately due to its potential to help people reach their weight loss goals. In order to help you make an informed decision, we've gathered reviews from real customers who have used this supplement to help shed extra pounds. Read this review of Research Verified Garcinia Cambogia to learn more about their experiences and find out if this supplement could be the right choice for you.
What is Research Verified Garcinia Cambogia?
Research Verified Garcinia Cambogia is a supplement made from the rind of the Garcinia Cambogia fruit. It provides an optimal 1600 mg daily serving and 95% Hydroxycitric Acid (HCA) – the compound responsible for stopping fat synthesis (1) – making it one of the best Garcinia Cambogia supplements on the market. Additionally, it contains Potassium, which helps absorb the HCA to give you the most benefits.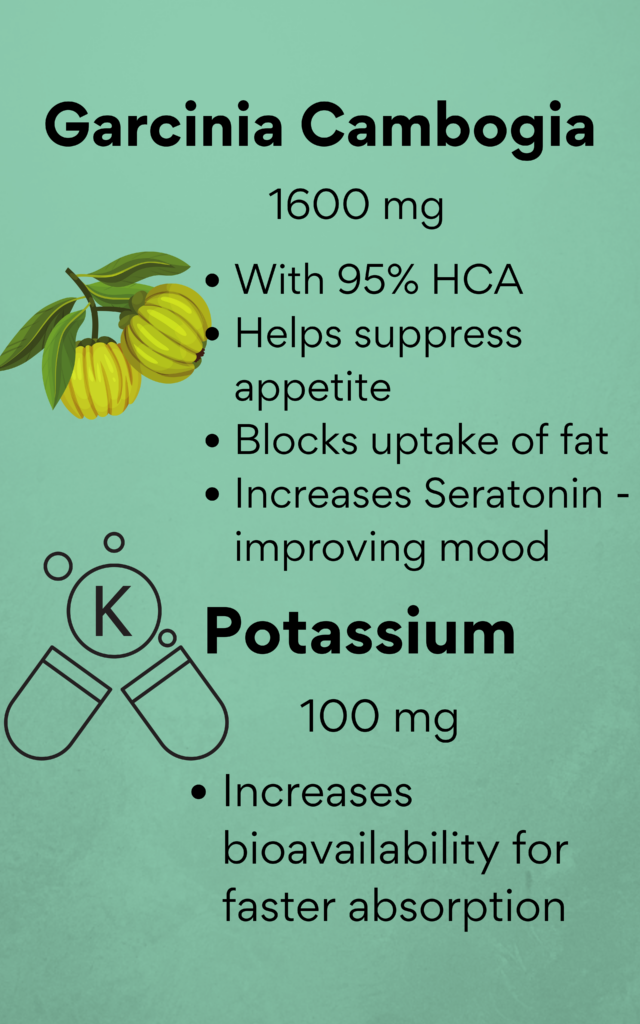 What are the benefits of Research Verified Garcinia Cambogia?
Many customers have praised Research Verified Garcinia Cambogia for its numerous benefits. This natural supplement is renowned for helping to suppress appetite (2), block fat production (3), reduce belly fat (4), fight inflammation (5), and balance blood sugar (6). Customer reviews show that Research Verified Garcinia Cambogia is one of the best Garcinia Cambogia supplements on the market. Real reviews claim that this product has helped people reach their weight loss goals without having to compromise their health. With regular use of Research Verified Garcinia Cambogia, you can expect to see a reduction in your appetite and an increase in your energy levels.
What do customers say?
"I haven't figured out how this product works, but there are no side effects. I lost 6 lbs in the first week, 3 lbs the second week, and 2 lbs the third week. A total of 11 lbs in three weeks and some inches. I haven't measured the inches, but my clothes fit differently. I use the elliptical for 1 hour 3-4 days a week. I also am eating healthier choice foods. I am really surprised by the results. I feel lighter, happier, and am sleeping better. All these results and I haven't finished the whole bottle. I ordered a second bottle and hope these awesome results continue. I hope this review encourages others to try this product."

Amazon Customer
"I've tried pretty much every diet pill/supplement without much success. Going on the recommendation of my mom, I tried Garcinia Cambogia from Research Verified. I've never been badly overweight, but I've always wanted to lose about 20 pounds. I eat pretty well and work out 3-5 times per week. I was building muscle but not losing weight and felt like I was just building muscle under my fat. After one month of using this, I'm down 12 pounds (148 to 136) and feel much leaner. I can now actually see the muscle definition I've been working hard to get! I haven't experienced any bad side effects either. I take one pill before breakfast and one before lunch. While I haven't decreased my normal calorie intake, I certainly have less cravings (I have a major sweet tooth). I have not had any sleeping issues nor do I feel jittery (like I have with other diet supplements). I do notice that I am more, um, regular, but that's a good thing for me. No supplement is going to be a miracle pill – you're going to have to lead a balanced life. However, even eating well and working out, I wasn't seeing changes and was getting frustrated. This is the perfect supplement to help me reach my goals. My goal is 125 pounds and I just bought a 3-month supply to help me get there!"

Amazon Customer
"Holy cow it works…..I'm typing this in disbelief…..I'm in complete shock. And now I'm so mad at myself for not taking it earlier. I just weaned my 4th baby a month ago, and maybe my body is finally telling itself to lose weight, but I have to admit since taking this pill sticking to my already healthy diet has just been made easier. I do not crave sugary foods or food in general. I've been really thirsty, but since I drink water, tea and coffee with nothing in it this is not a problem for me. I've slept like a baby (and go back to sleep easier after waking up with Baby). I think I'm going to need a lifetime supply of this stuff. After plateauing for SIX months. NO budge in scale (not even a freaking .2, even with running, kettlebell, walking, biking, and running after 4 kids, the scale has finally started to go down!!!!! I'm only in week one. I'll fill out an update next tues 4/ 7/15. Update 4/21 I can't believe I only have 6 days left of the product I'm ordering more now…..lost 7 lbs so far! I'm 5′ 6″ was 173lb now 166lb. I'll update in a couple more weeks!"

Jessica S.
"I have tried other brands of Garcinia Cambogia before, and they clearly did NOT work! Research Verified Garcinia Cambogia absolutely worked for me! The first month I used it, I dropped a dress size. Since June I have dropped 4 dress sizes! (I did stop drinking alcohol and walked a mile or more a day. I also took two tablets in the morning instead of one, and then one in the afternoon.) Garcinia Cambogia, "Suppresses appetite by increasing serotonin levels; low serotonin levels are associated with depression and emotional or reactive eating." My entire life I've struggled with EMOTIONAL and REACTIVE EATING! I cannot give thanks enough for this product, because it absolutely worked for me in this regard! I no longer live to eat, but eat to live!!! THANK YOU Research Verified for a top quality product!"

M. – Amazon Customer
"This is the true garcinia and the percentage is as said. I looked into it to find the true place to get the true product and amount. This was rated number 1 in the reviews so you're not paying for less than what is said to be in the capsule and it does work well along with smarter eating."

Tracy S.
"This worked for me. I lost about 5 pounds over the month I took it. I accidentally ordered another brand when going online to get another bottle and it did not work. This is not a magic bullet, but it does curb the appetite enough to help you reduce portions and snacking."

Amazon Customer
Are there any side effects?
According to most studies, Garcinia Cambogia is safe for healthy people if taken as recommended. You should not combine Garcinia Cambogia with Green Tea, as this may pose health risks to your liver. Some side effects that may occur from supplementing with Garcinia Cambogia, include the following:
weak or fuzzy feeling
fatigue and brain fog
skin rashes
digestive issues like nausea and diarrhea
It is always recommended that you speak to a healthcare professional before taking a new supplement, especially if you have a medical condition, are taking medication, or are pregnant or breastfeeding.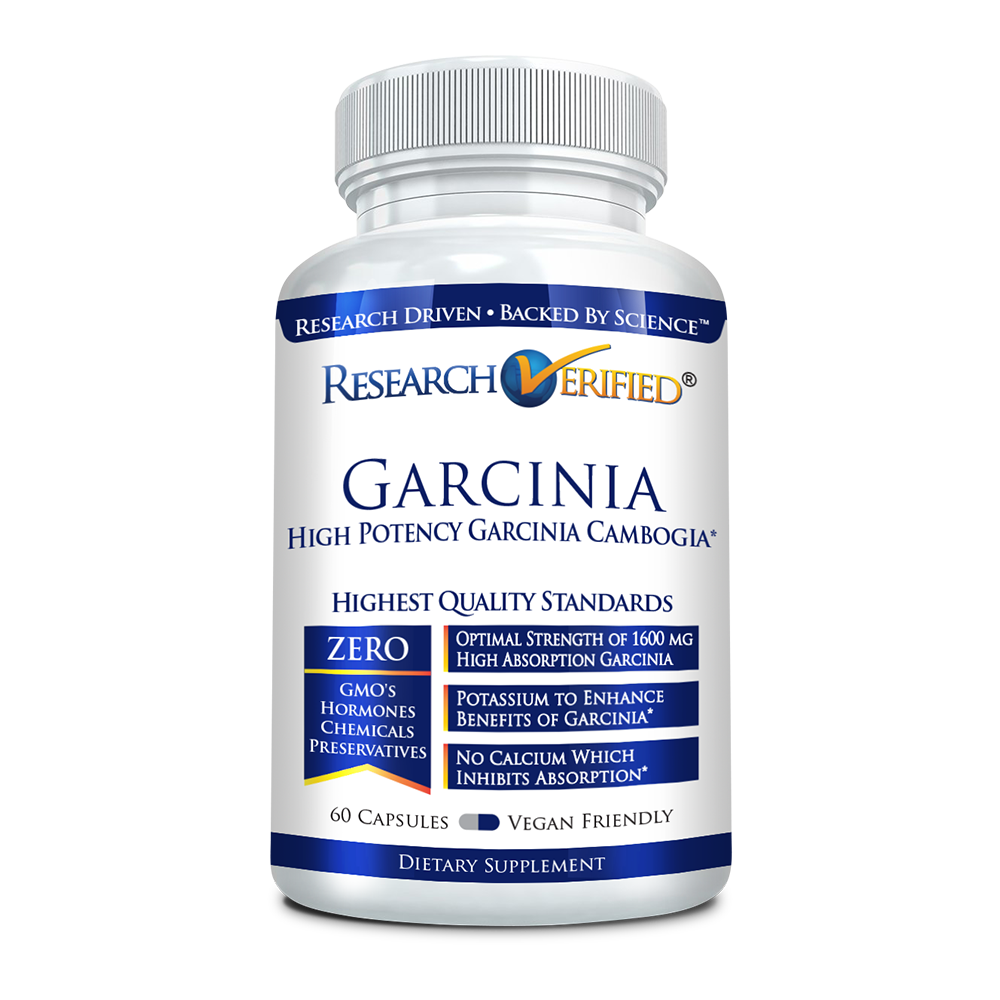 Where can I buy it?
If you are ready to start experiencing the results for yourself, Research Verified Garcinia Cambogia is available for purchase on the Research Verified website, where you can find several purchase deals and choose the one that suits you best. All Research Verified products come with a 365-day money-back guarantee. This means you can try out the supplement, and if you don't like the results – return it for a full refund!
Research Verified Garcinia Cambogia is also available on Amazon, although it tends to sell out quickly.