For anyone plagued by the unpredictable symptoms of irritable bowel syndrome (IBS), including gas, bloating, and other digestive issues, the quest for effective relief can feel never-ending. In the huge market of digestive health supplements, two names rise to the surface repeatedly: Research Verified® IBS Relief and Atrantil. Each comes bearing its own arsenal of ingredients and promises, but how do they truly measure up against one another? Let's dive deep and see.
The Contenders
Research Verified® IBS Relief boasts a host of effective ingredients like Peppermint, Ginger, Psyllium, Aloe Vera, digestive enzymes, and more (1, 2, 3, 4, 5). This well-balanced and researched ingredient list is a favorite for soothing the digestive tract, helping reduce bloating and regulate digestion.
On the other hand, Atrantil includes just three ingredients: Quebracho Extract, Horse Chestnut, and Peppermint Leaf (6). The main focus of this blend? Addressing the pesky problem of gut bacteria overgrowth which often becomes the root of that uncomfortable bloating feeling.
The Formulas
Understanding the ingredients behind any health supplement is key to evaluating its potential effectiveness. In the battle against bloating and regaining optimal digestive health, Research Verified® IBS Relief and Atrantil have unique formulas designed to help you live symptom-free.
Research Verified® IBS Relief:
Atrantil: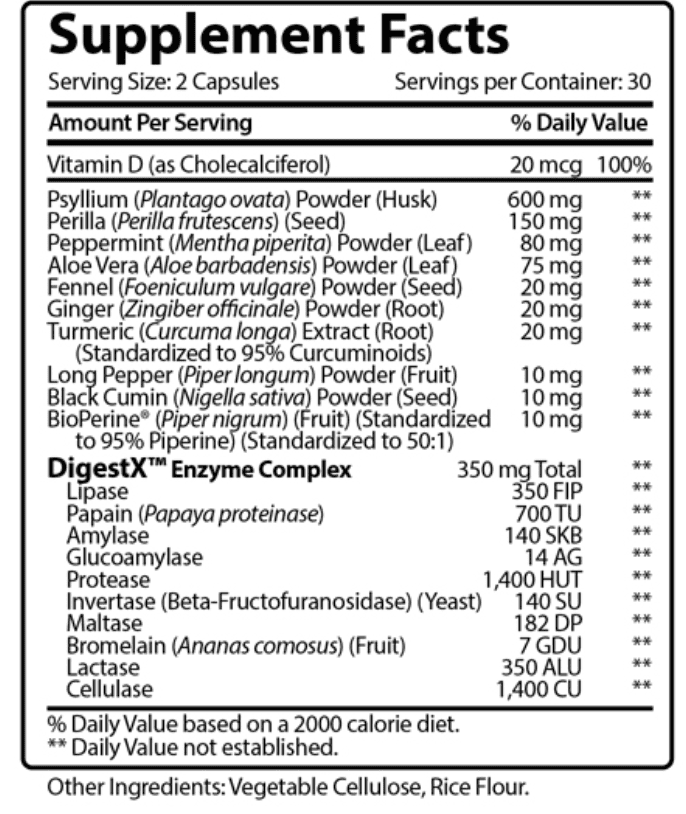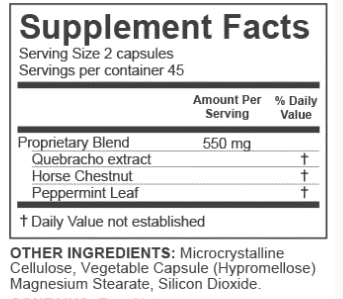 Research Verified® IBS Relief and Atrantil both utilize peppermint for its antispasmodic benefits. Beside this, these formulas are worlds apart.
IBS Relief boasts a diverse mix of ingredients targeting various IBS symptoms, from bloating, gas and constipation to inflammation and digestion, whereas Atrantil's more focused formula primarily addresses bacterial balance and gut inflammation.
>>CLICK HERE to read more about the ingredients in Research Verified® IBS Relief!
Additionally, IBS Relief by Research Verified® lays everything out on the table, providing a clear list of its ingredients alongside their respective dosages on the label. Atrantil, on the other hand, opts for a "proprietary blend," meaning while they do share the ingredients, they withhold specific dosage information for each component. This distinction matters because knowing the exact dosage of each ingredient can be crucial for individuals who want to understand precisely what they're consuming, be it for allergen concerns, potential interactions with other medications, or simply to gauge the potency of a supplement.
The Reviews:
Hearing straight from people who've tried these supplements can give you the inside scoop on what to expect. So, before you splash out on any health product, take a moment to see what other users are saying. It might just save you time, money, and a lot of guesswork.
IBS Relief Reviews:
This IBS Relief product is excellent. It has really helped relieve my symptoms and maintain my digestive system. I would definitely recommend this product to anyone with digestive issues or IBS symptoms.
This product works wonders in preventing bloating and gas. A must try!
Omg, this is the first time something actually works. I've suffered from IBS pain for years and this is the first time I have found relief. I will continue to use this product for the rest of my life if I have to. Thank you.
Atrantil Reviews:
I have been taking Atrantil for almost a year now and honestly my gut has never been better. I am on auto-reorder so I won't run out.
Helps with bloating, gas & my IBS.
Digestive issues gone ! Not inexpensive but well worth it. Usage instructions spot on. Don't hesitate.
Safety
Research Verified® is behind the creation of IBS Relief, renowned for its high-quality formulation that's anchored in comprehensive clinical studies. Every product from Research Verified® is crafted in a U.S. facility that boasts cGMP certification, ensuring that each ingredient meets stringent third-party standards for purity and safety.
Atrantil is celebrated for its signature supplement. Similar to Research Verified®, Atrantil ensures that all its ingredients are subjected to rigorous third-party testing. Those with tree nut allergies should be cautious, as Atrantil contains tree nuts. It's also worth noting that a few users have experienced mild stomach discomfort when consuming Atrantil without food.
IBS Relief Vs Atrantil: Which One Will Work For Me?
Choosing between IBS relief supplements and Atrantil can be challenging, especially given that individual reactions to supplements can vary. While both products are backed by 100% money-back guarantees, Atrantil offers a 90-day window, and Research Verified® provides a more extended 365-day assurance. Regardless of these offerings, it's essential to consult with a physician before making a decision to ensure the choice aligns with your specific health needs.
IBS Relief
Designed to relieve symptoms of IBS
---
A wide-range of IBS-fighting ingredients
Lists dosages of each ingredient
Positive customer reviews
365-day money-back guarantee
aTrantil
Addresses Bacterial Overgrowth
---
A targeted 3-ingredient formula
Hides ingredient dosages in a proprietary blend
Some side effects reported
90-day money-back guarantee
Where Can I Buy?
Atrantil can be purchased from Amazon or from their official website. IBS Relief is also available on Amazon or from the Research Verified® website.
Research Verified® IBS Relief vs. Atrantil: The Verdict
Ultimately, the choice is entirely yours, as you know your body better than anyone. However, if you seek a supplement rich in ingredients renowned for combating IBS, Research Verified® IBS Relief stands out.
Your Answer to IBS?
Research Verified®!